Long sleeve striped T-shirt Ecru/Black - 80,00 €
OUR T-SHIRT
This striped long-sleeved t-shirt is a revisit of our marinières. This new piece has a round neck and a modern, loose and slightly short cut, similar to the t-shirt. We took the best of our sailors and the t-shirt to compose this well-made basic.
Création du t-shirt chez Le Minor
La fabrication du t-shirt à manches longues est fidèle à notre tradition. Le coton est tricoté en jersey sur nos machines antiques en jauge 20 à partir d'un fil 100% coton, filé dans les Vosges. Nous nous fournissons en coton chez l'un des derniers filateurs de coton en France.
Le tricot est ensuite découpé puis assemblé à la main pour garantir l'alignement des rayures.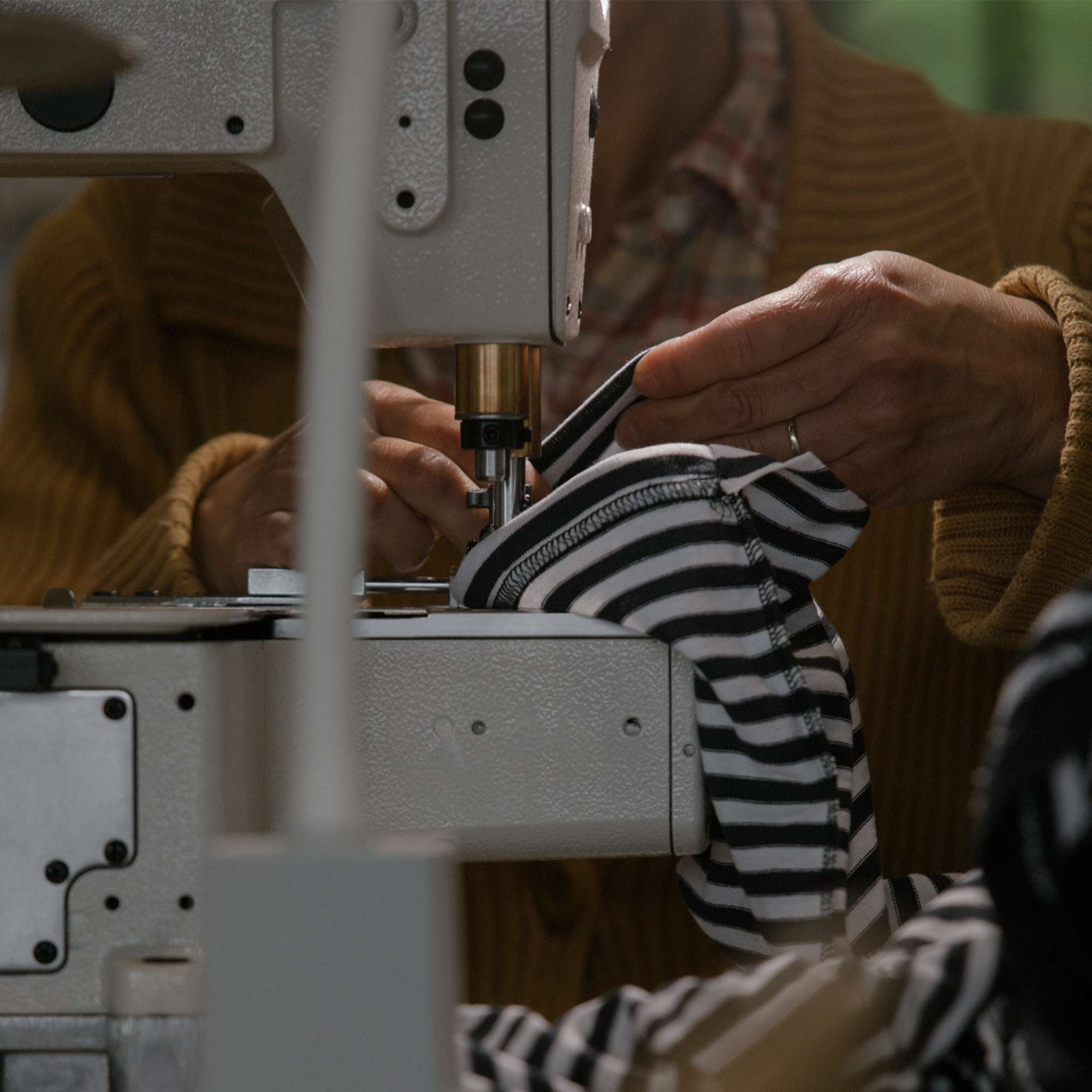 T-shirt rayé à manches longues Ecru/Noir