Men's Classic Marinière 100% Cotton - 79,00 €
OUR marinière for men
Le Minor Marinières Bretonnes are produced in the purest tradition since the 70s. Emblem of a whole region, Le Minor sailors are known worldwide for their resistance to the test of time. The cotton used by Le Minor has two virtues: an ideal insulating power and a particularly comfortable softness. This is why it is 100% used in this basic sailor's jacket for men.
Création de notre marinière pour homme
Cette marinière classique Le Minor est fabriquée depuis des générations maintenant dans notre atelier intégré du Morbihan, par nos couturiers aux savoir-faire inestimables. Le coton qui compose toutes nos marinières, est filé et teint dans les Vosges et les Pyrénées, par des artisans français, avant d'être tricoté, coupé et assemblé dans nos ateliers. C'est pour cela que nos marinières sont d'une qualité indéniable.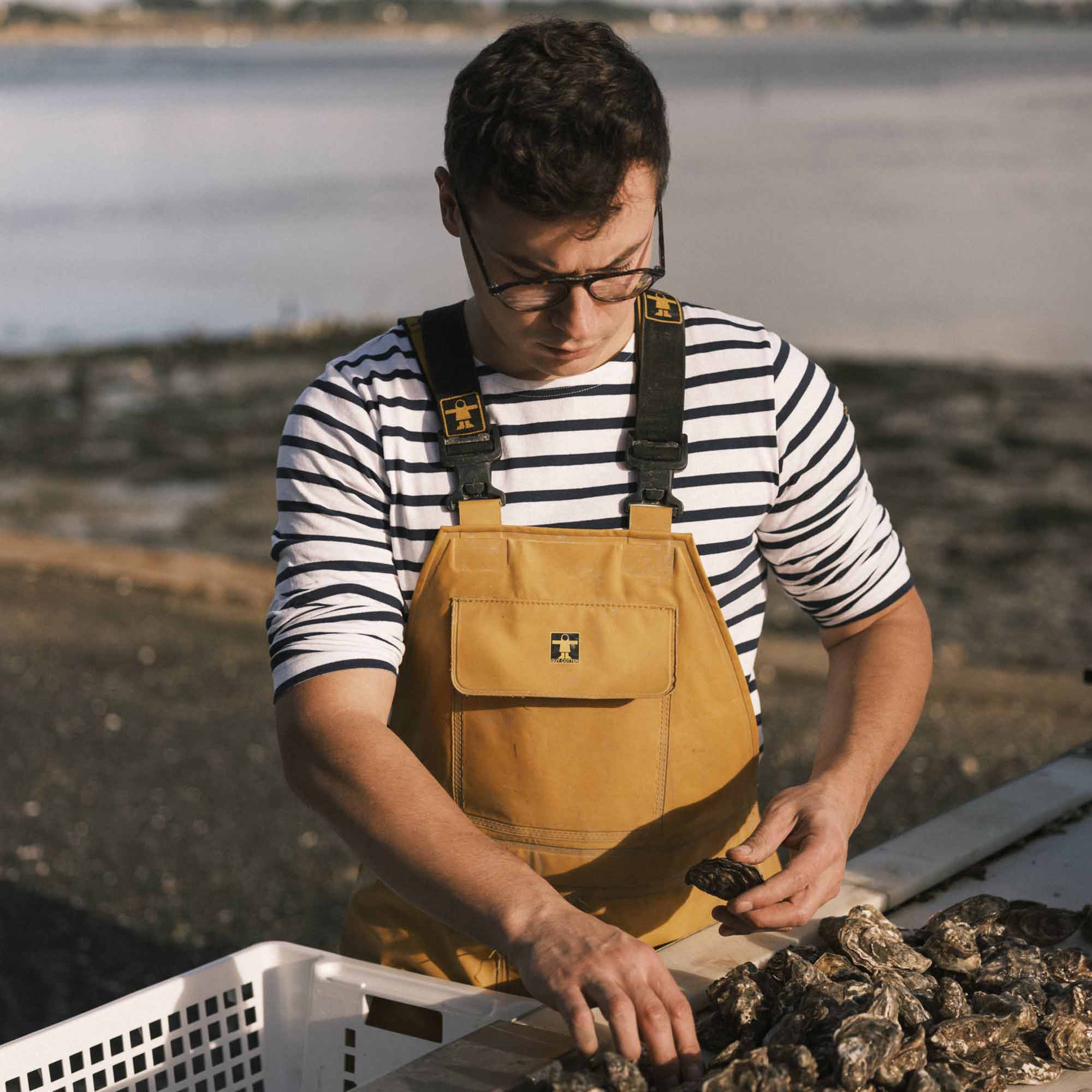 Comment porter notre marinière pour homme
La marinière classique pour homme Le Minor s'intègre facilement dans vos différentes tenues. C'est un vrai basique du vestiaire masculin, qui se porte en toute saison et en toute circonstance. Elle peut se porter à même la peau, ou sous un pull en laine Le Minor pour plus de chaleur en hiver.
Top, top, top 😊
Marinière top, taille top, service client top
😃
100 % CONFORME A MES ATTENTES. CADEAU DE NOEL POUR MON MARI QUI VOULAIT DEPUIS DES ANNEES UNE MARINIERE PROCHE DE CELLE DE LA MARINE NATIONALE. IL EST RAVI ET MOI AUSSI D'AVOIR ENFIN TROUVE UN FABRICANT DE PRODUITS SIMPLES DE QUALITE. L'ECUSSON AVEC LA MARQUE EST TRES BIEN PLACEE DISCRETE CONTRAIREMENT A D'AUTRES GRANDES MARQUES QUI APPOSENT LEUR MARQUE SUR LE DEVANT. LE GUIDE DE TAILLE EST AU TOP ! BRAVO ET MERCI D'AVOIR FAIT PLAISIR A MON MARI.
C'est un très beau cadeau de Noël! Il fut délivré en temps record.
Rien à dire, excellent produit !
J'ai reçu très rapidement ma commande qui etait emballée avec goût et bien protégé dans sont enveloppe .La mariniere et de très bonne qualité comme je m'y attendais après avoir vue votre reportage sur meteo a la carte.La taille correspond aussi très bien !!tout etand parfais le prix vaut le cout de la qualité. Toutes mes félicitations pour votre travail de qualité.