Women's navy/ecru sailor hat - 72,00 €
OUR sailor for women
This feminine navy blue sailor with ecru stripes is a timeless piece. It is one of those sailors inspired by our history, between art and workwear, that we continue to design and sublimate, season after season. The straight cut contributes to the timelessness of this piece.
Creation of our sailor's jacket for women
Marinière bleu marine à rayures écrues, composée à 100% de coton cardé filé en France. Toutes les étapes de confection de cette marinière ont été réalisées dans nos ateliers : tricotage du tissu; coupe en forme des pièces du vêtements; confection. La filature et la teinture du coton ont été réalisées respectivement dans les Vosges et dans les Pyrénées. Seule une étape de transformation du fil en vêtement n'est pas assurée dans nos ateliers : la stabilisation du tissu, autrement appelé Calendrage, qui est effectué dans un atelier partenaire à Troyes ou à Roanne.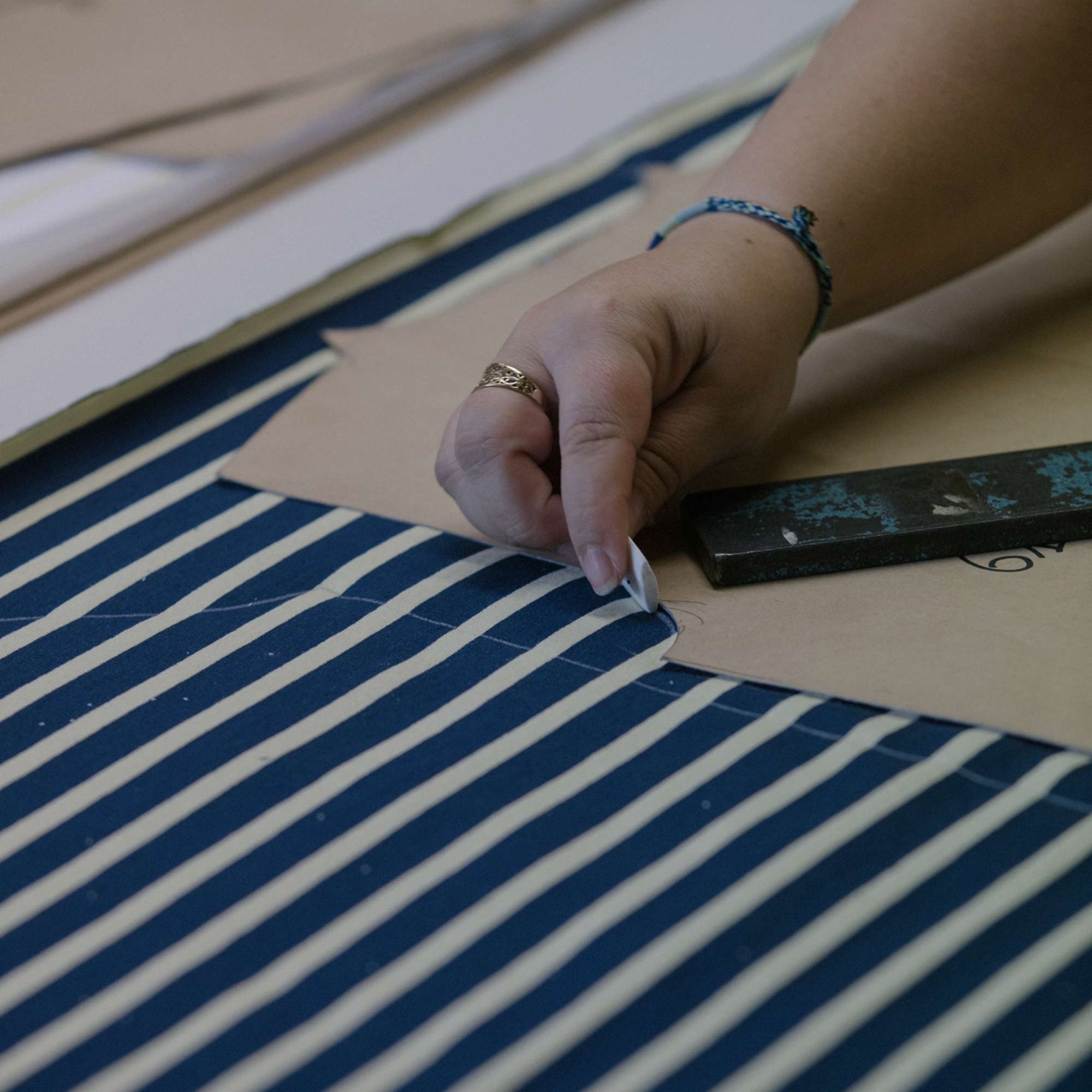 L'article correspond exactement à l'idée que je m'en faisais.
Livraison parfaite.
Très contente