Black ribbed hat 100% merino wool - $67.00 USD
OUR ribbed hat
A source of comfort and warmth, this beanie is made of a ribbed knit to fit the shape of your head and its back is adjustable. Its black color, timeless and elegant, will match all your outfits. Made of 100% merino wool, this beanie will become an essential ally for this new winter season.
Creation of the ribbed hat
A true fashion accessory, this beanie is entirely manufactured in our own integrated workshops in Morbihan. The merino wool is knitted in ribs on our flatbed machines. The wool panels are then cut and assembled by our seamstresses. Its 100% French manufacturing makes this beanie a sustainable and responsible accessory.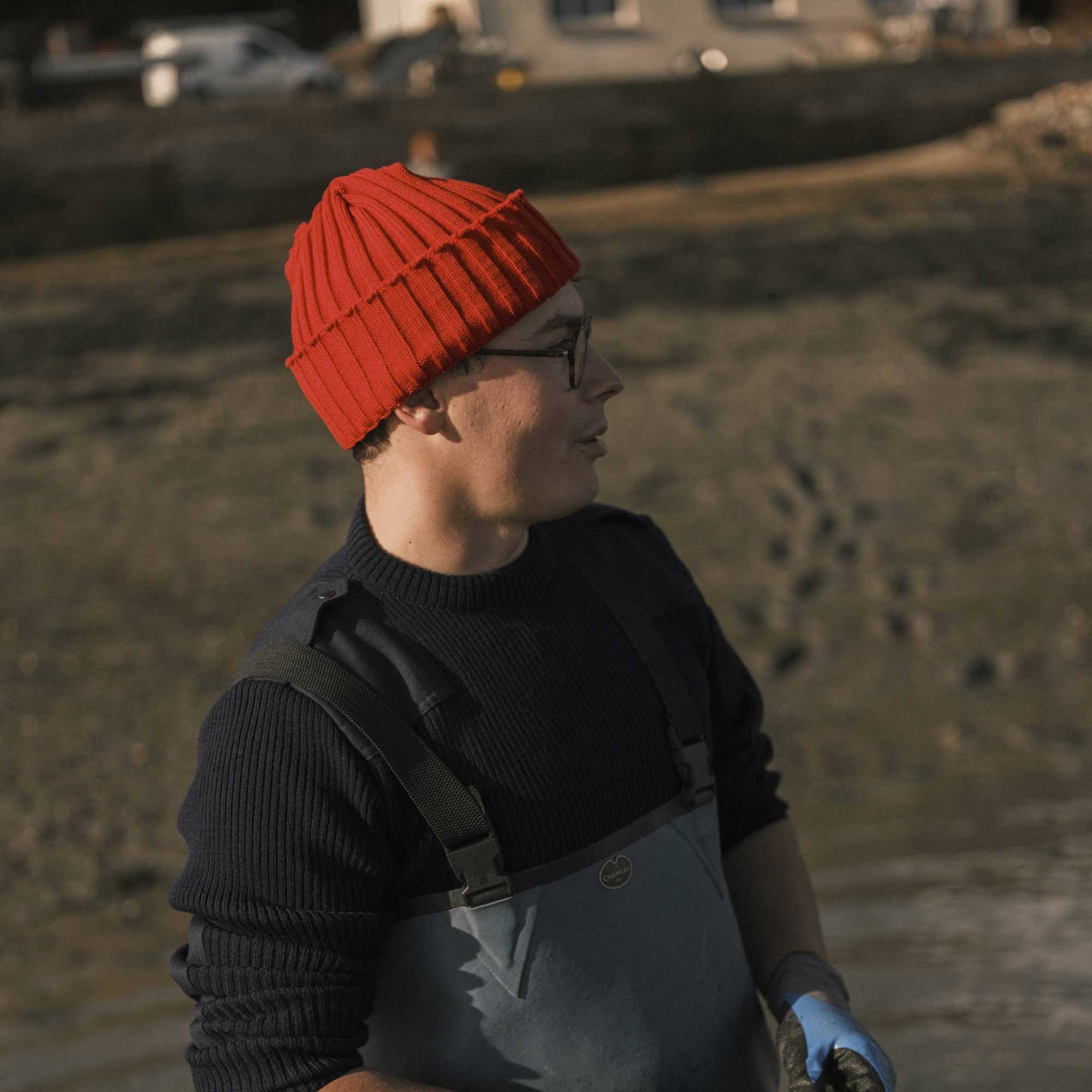 Bonnet à Côtes Noir
Beau, confortable et facile à porter. Bravo aux équipes Le Minor à Guidel.
Mon bonnet Le Minor, j'adore!
De tous mes bonnets de marin c'est mon préféré! A la fois pour son aspect moins stricte avec ses grosses côtes, mais surtout pour sa laine mérinos plus agréable à porter quand les cheveux se font bien rares. Et en plus en noir il passe partout, habillé ou pas.
Bonnet très confortable
Super bonnet, épais, chaud et confortable.
avis bonnet (et pull camionneur)
Ce bonnet est un très beau produit avec un tricot généreux. Il est confortable. Je lui préfère toutefois le bonnet Marine Nationale encore plus agréable et confortable et dont j'espère le retour en bleu (marine ou ancre). J'en profite pour préciser que j'ai aussi acheté un pull camionneur en même temps que ce bonnet noir : simplement magnifique, bien taillé et agréable à porter. Cordialement