Mixed hoodie ecru - merino - 275,00 €
OUR merino wool hoodie
A wool hoodie, ecru color, that ticks all the streetwear boxes, while providing a softness and comfort never seen before. Le Minor has developed an original merino wool fleece: inside the sweater, a floating thread imitates the "bouclette" of the jersey, and is responsible for this unique well-being, because its independence and softness brings a volume and a caress that makes all the difference. Thus, by wearing this ecru hoodie, a basic quite common, we secretly wear a treasure of softness and comfort that we do not necessarily return.
Création de notre hoodie en laine mérinos
Le Hoodie (terme anglais pour désigner un pull à capuche) écru est composé à 100% de laine mérinos, synonyme de confort et de douceur. la coupe est simple : c'est bien celle d'un sweat confortable, mais dont la maille apporte un supplément d'âme : une texture unique, développée dans nos ateliers, dans laquelle on a envie de se lover durablement. Pour sublimer le confort de cette pièce, nous avons inventé un molleton unique, pour allier confort, technicité, et savoir-faire.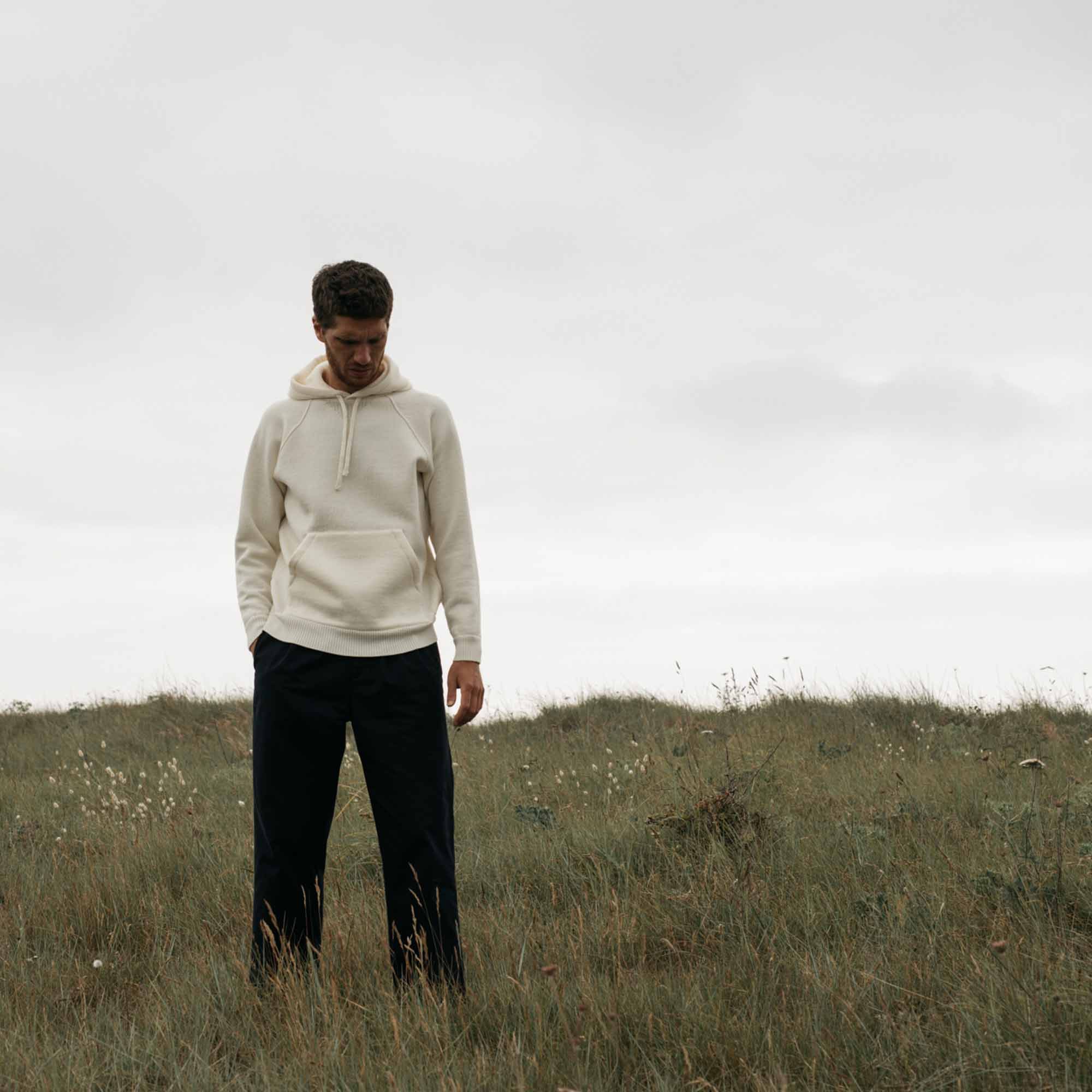 Acheté via Atelier Particulier, juste sublime. De la coupe à la matière, c'est du magnifique.
Prendre en compte le rétrécissement après le premier lavage qui m'a un peu surpris.
Je vais aussi commander le gris chiné. Bravo pour cette merveille Le Minor !