Women's True Ecru Striped Sailor Sweater 100% wool - 165,00 €
OUR virgin wool sailor sweater
A must-have model in Le Minor collections for decades, this Breton knit is a timeless piece. A sailor sweater for men in ecru color, it has a set of stripes that we call "placed": the plain space at the top of the body is reminiscent of the "design" formed by the stripes of the cotton sailors of the French Navy. Supplier to the French Navy for over 40 years, Le Minor was inspired by this iconic design early on to offer this true sailor sweater for men, for lovers of Brittany, sailing, and iconic French products.
Création de notre pull marin en laine vierge
Comme tous les vêtements proposés à la vente par Le Minor, ce vrai pull marin écru/marine est entièrement fabriqué dans les ateliers morbihannais de la marque, du tricotage à la finition. La laine vierge utilisée pour fabriquer ce pull est filée et teinte en Suisse. Le Minor continue à travailler avec le fournisseur de laine de la Marine Nationale, qui produit un fil de laine résistant et donc durable. A partir de la sélection d'une fibre de qualité, la fabrication de ce vrai tricot de marin suit des étapes précises de fabrication dans nos ateliers : tricotage sur machines à tricoter Rectilignes avec un serrage permettant de garantir la Main Le Minor; vaporisation de la laine pour l'assouplir et la rétracter; coupe manuelle en forme; assemblage du pull suivant plusieurs étapes de couture. Toutes ces étapes permettent de garantir les spécificités du pull Le Minor : une main et des finitions particulières.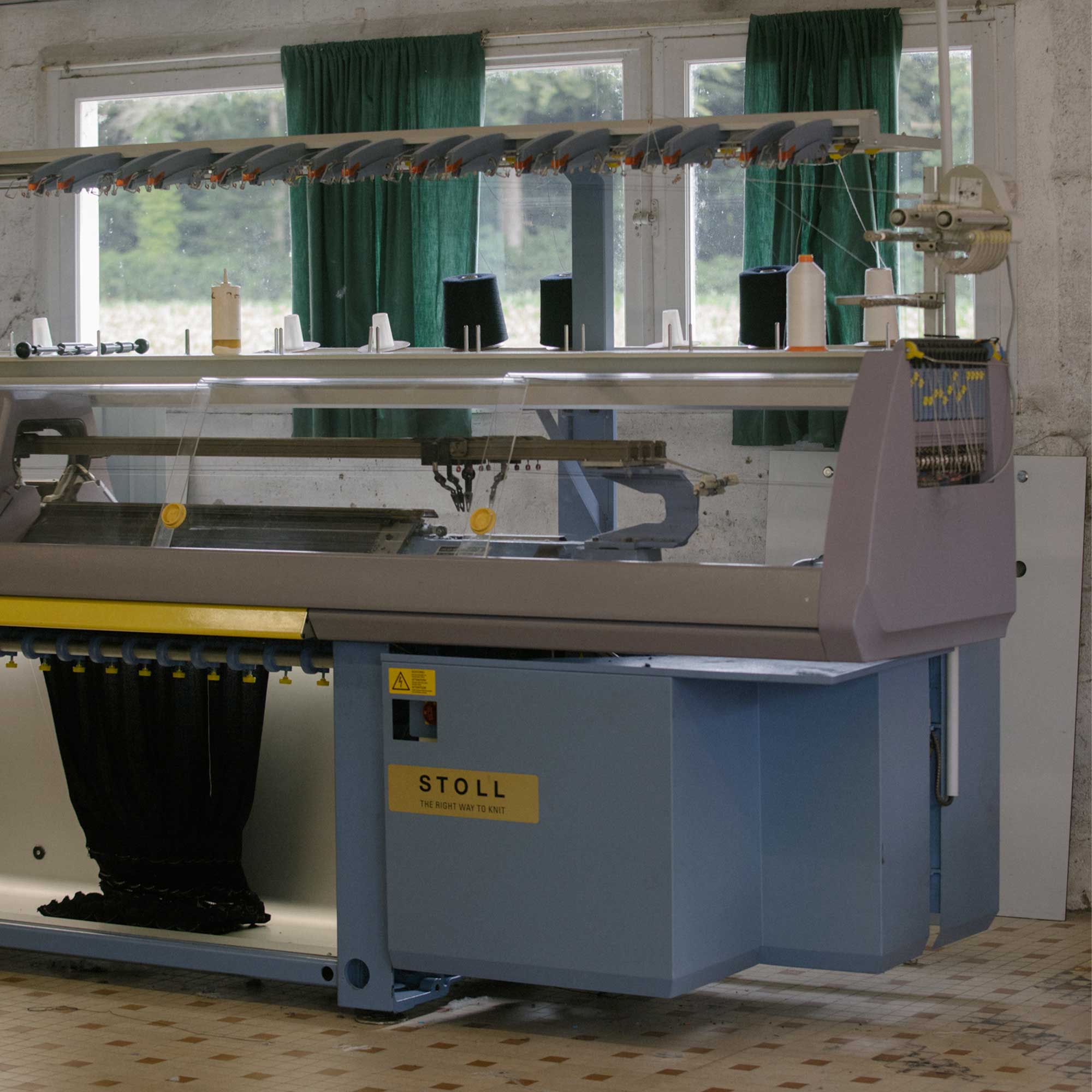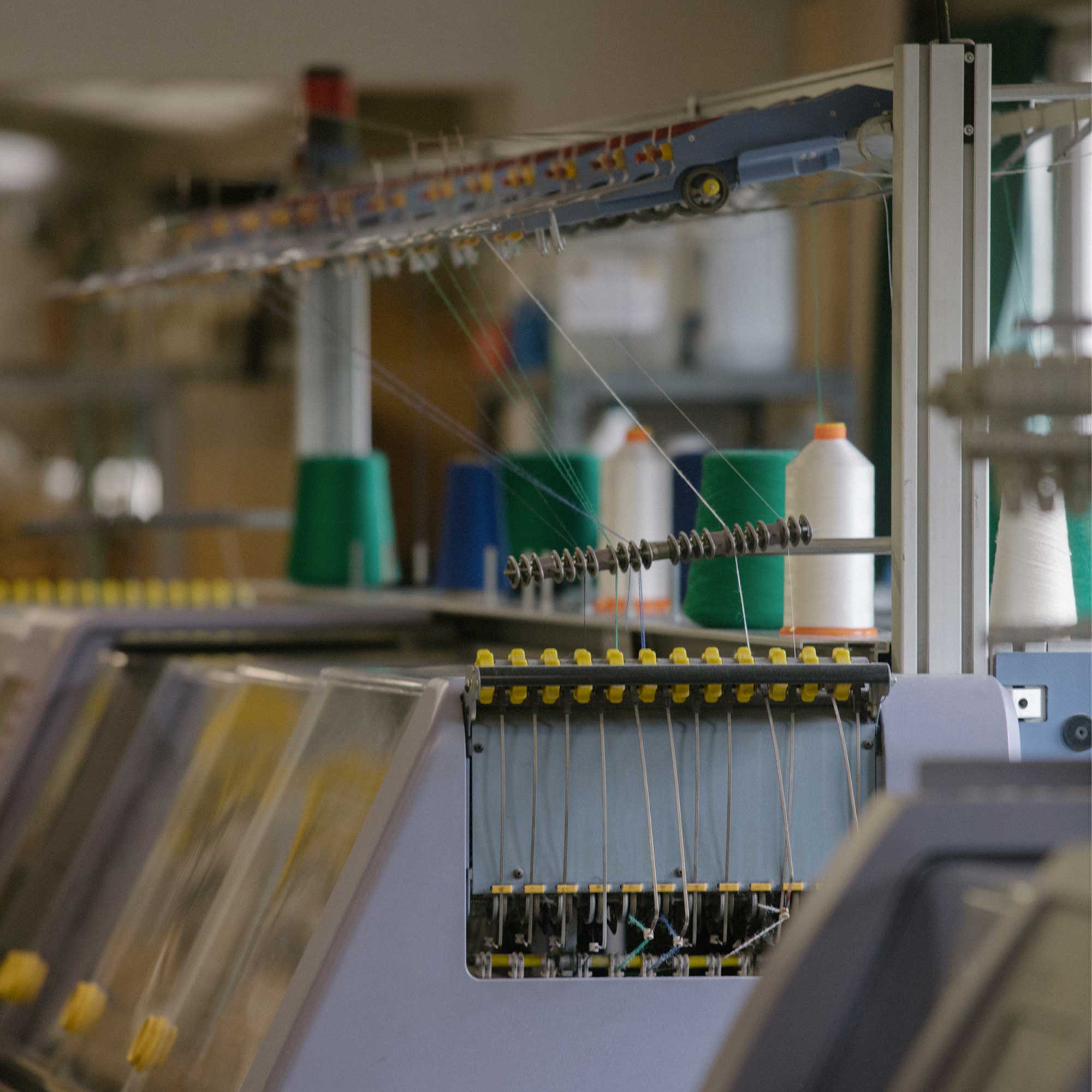 Histoire du pull marin
Au delà du cliché du français en marinière, ce vrai pullover de marin véhicule une image de savoir-faire et de tradition. Le col de ce véritable chandail marin est plus haut qu'un col rond classique : les deux boutons dans le col en font presque un pull à col cheminée. Le bas du pull, droit, sans bord-côte, garantit ce style classique propre au pull marin pour homme. Légèrement plus court et plus large que la version unie, les pulls marins rayés sont un peu moins moulants. Véritable tout terrain du style, un vrai pull marin écru / marine s'adapte à toutes les situations sociales : pour les soirs d'été un peu frais ou pour aller travailler, il est chaud et élégant. Ce tricot véritable est un essentiel pour tout vestiaire masculin digne de ce nom !
Le pull est tout simplement magnifique. Il est exactement conforme à mes attentes. Je cherchais une marinière classique, de qualité, avec une laine chaude, c'est tout à fait ce que j'ai reçu. Je l'ai commandé en M, je suis entre S et M dans les grandeur et il tombe parfaitement, légèrement ample, les manches sont de la bonne longueur! Je recommande chaudement!
Je ne peux émettre d avis pour l instant ceci étant un cadeau pour noël donc non essayé
Par contre ok pour les délais
Parfaite qualité. Service clients très aimable et réactif. Je recommande sans réserve :-)
C'est un très ,très beau produit et un cadeau très apprécié. Le pull est livré avec un emballage et un petit mot à la fois sobres et de très bon goût.
Et bravo encore à ceux qui fabriquent encore en France.