Classic long sleeved sailor hat for women - made in Brittany - 69,00 €
OUR marinière for women
The marinière is a basic and timeless garment: in these colors ecru (it is the natural color of cotton, not dyed) and navy, we have here a traditional version. The Le Minor sailor's jacket is a garment that makes sense: it is entirely made in Brittany in our workshops, even the fabric is knitted there This women's sailor, ecru / navy, offers a classic version of the sailor, which will fit easily into all styles.
Creation of our sailor's jacket for women
Le coton Le Minor est réputé pour sa tenue et sa longévité. La fibre que nous sélectionnons et la manière dont nous la tricotons assure à votre marinière un joli tomber et une patine au gré des ports et des lavages. Votre marinière est en 100% coton cardé, avec un toucher sec au premier abord, qui s'assouplira au fur et à mesure pour devenir une seconde peau.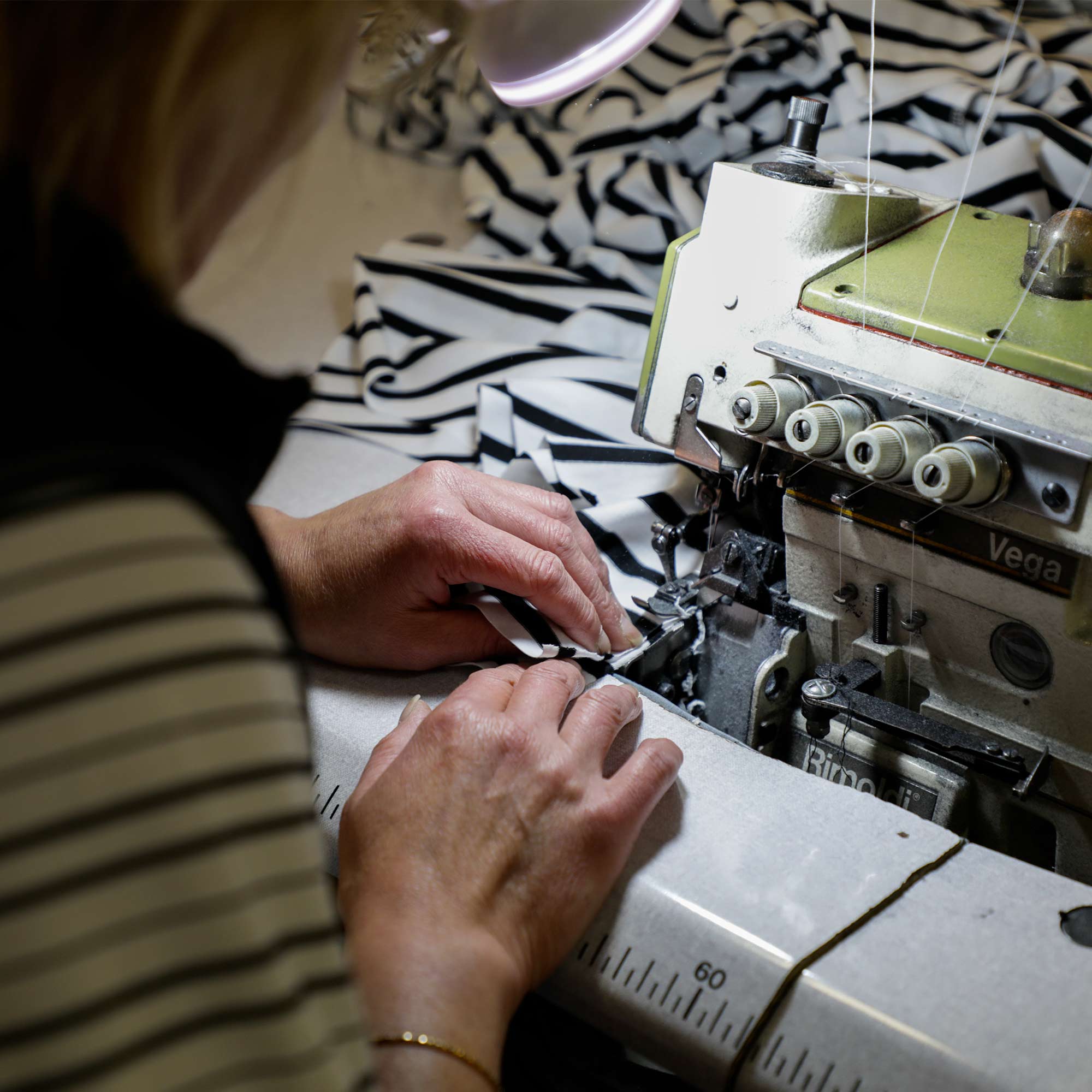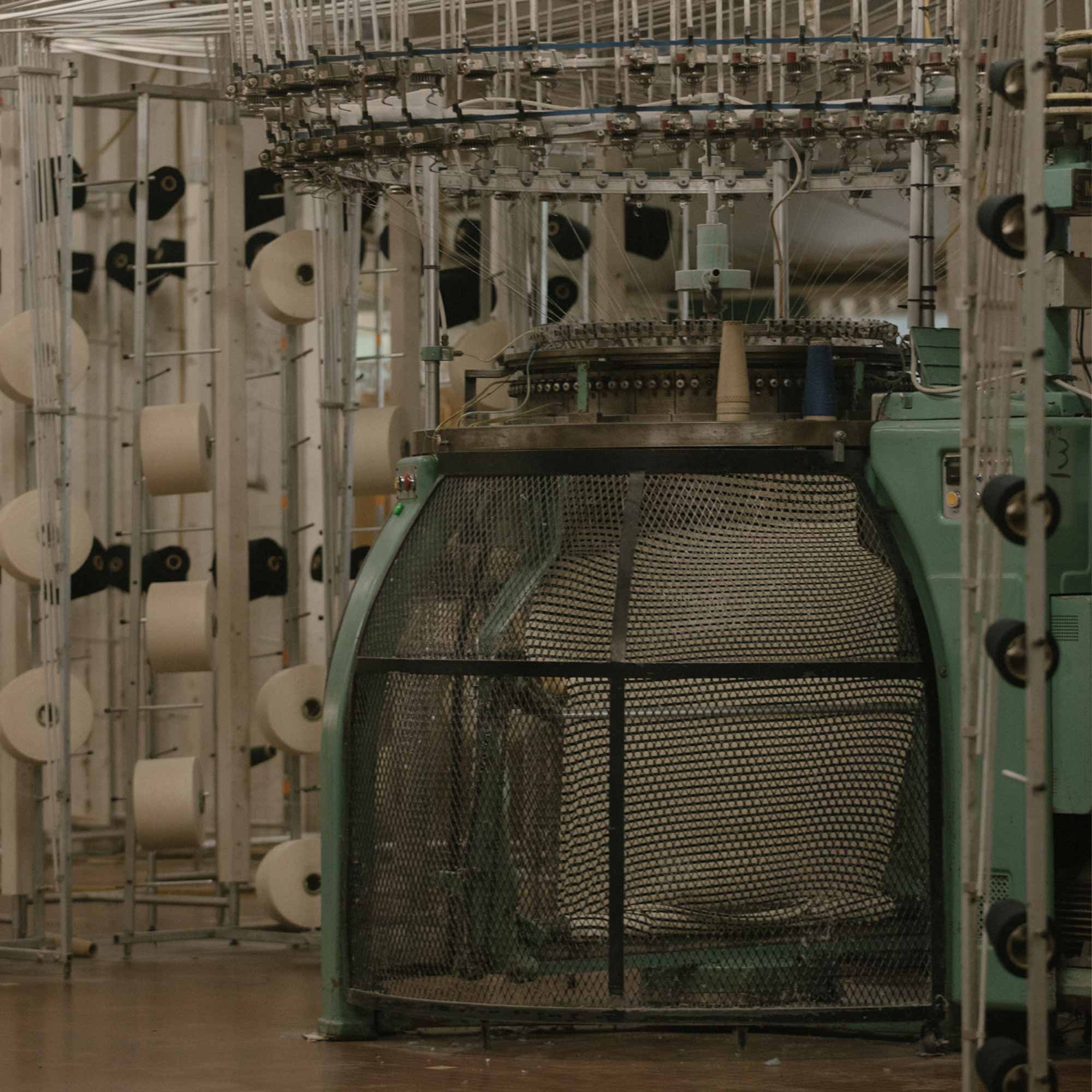 Comment porter une marinière pour femme
Si cette marinière a tout de le marinière classique, avec ses manches longues et sa coupe droite, sa couleur écrue renforce encore son aspect authentique. Le coloris écru est en effet le corloris Brut du coton, avant qu'il ne soit teint. Il est donc ici non-teint. Ces coloris classiques s'accordent donc parfaitement avec les autres basics de votre vestiaire : jean brut, veste tailleur, pull grosse maille, trench, ... mais on l'osera aussi dans une tenue plus workwear, pour faire ressortir l' identité originellement technique de la marinière, en sourçant d'autres vêtements de travail : bleu de travail, pantalon cargo ou carpenter, et boots en cuir.
Article bien coupé et bien confectionné, je suis très satisfaite
l'article commandé correspond à mon attente.
j'ai peut-être été inattentive mais le grammage du tissu est-il défini dans la description de l'article. En effet, je m'ai comparé à ma vieille marinière (Le Mnor) et celle-ci était un peu plus épaisse. A moins qu'il y ait des versions "été" et des versions "hiver".
Merci et bonne continuation
Un très bel produit : le tissus, les couleurs, la couture. J'adore ma marinière ! Merci beaucoup !
Une seule chose c'est que les tailles XS, S, M, L, etc. ne correspondent pas vraiment aux paramètres des humains réels. Les manches sur ma marinière sont en peu courtes, ou peut-être mes bras sont en peu longues :) Mais ça c'est le prêt-à-porter...
Superbe marinière, exactement ce que je chechais !!! Tout y est : qualité, coupe et look ! Coton un peu plus épais que du tee shirt (donc on ne voit pas à travers), mais pas raide. Pas trop longue, elle tombe bien (j ai pris M pour 1m63, 47 kg). Rayures marines sur fond écru, c est très très beau. Merci pour les renseignements téléphoniques (taille, couleur) et le petit mot manuscrit dans le colis !
Très contente de mon achat. Très beau produit, Belle qualité.