Men's classic navy & ecru sailor hat - 75,00 €
OUR marinière for men
Le Minor navy and ecru marinière is a classic. For this new collection, we offer a mix of timeless colors: navy (an incontrovertible base) and ecru, which is the raw color of cotton, unbleached, undyed. An eminently classic mix, perfect for mid-season, when the colors of our clothes get darker as the temperatures get warmer.
Création de notre marinière pour homme
A-t-on encore besoin de la présenter : Une coupe droite; Un col Bateau ouvert sur la base du cou, fini par une couture à la double aiguille et non un col rapporté, comme pour la plupart de t-shirts; Des fentes en bas de corps, qui apportent de l'aisance à la taille, et qui rappelent les grandes fentes de nos marinières confectionnées pour la Marine Nationale. Le tissu de nos marinières est réalisé à Guidel, il est tricoté sur nos machines circulaires, à partir d'un coton filé en France. Ce coton est un coton Rustique, c'est à dire qu'il est brut, cardé, et non peigné comme le coton que l'on rencontre la plupart du temps. Cela lui confère un toucher Brut, sec, qui est bien celui de la marinière bretonne traditionnelle. au fur et à mesure des lavages, ce coton va s'adoucir et s'adapter, et votre marinière deviendra votre t-shirt made in France préféré.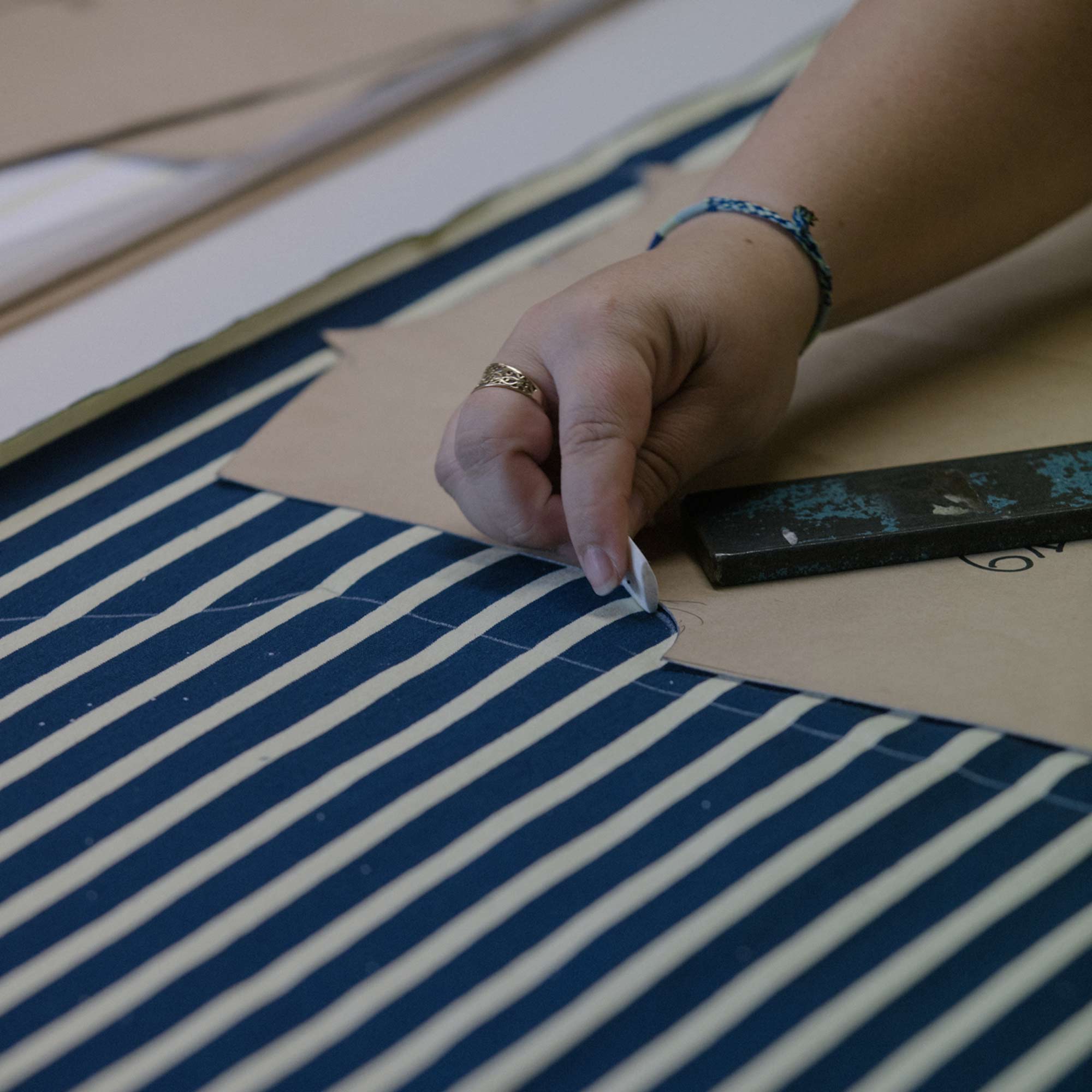 Beautiful, fits perfect and high quality
Très belle marinière. Finition propre. Confortable. Je me réjouis de voir la tenue dans le temps, puisque j'ai lu que ça devait tenir 20 ans.