Men's Classic sailor shirt navy and green - 79,00 €
OUR men's sailor shirt
Minor brings color to the sailor's trousseau with this classic Breton sailor's shirt with blue and green stripes. It's made of 100% cotton jersey, which keeps you warm, just like its long sleeves. The two slits on the sides, bring comfort and freedom to all movements. Le Minor has been making its clothes in the Lorient area since 1922.
Creation of our sailor's shirt for men
Le Minor revisits each season the unavoidable Breton sailor's shirt, with colors and cuts always more trendy. All the pieces of our brand are made in our local workshops in Morbihan, according to know-how and ancestral techniques that have lasted for generations.The cotton composition of this men's striped shirt provides comfort and robustness over time.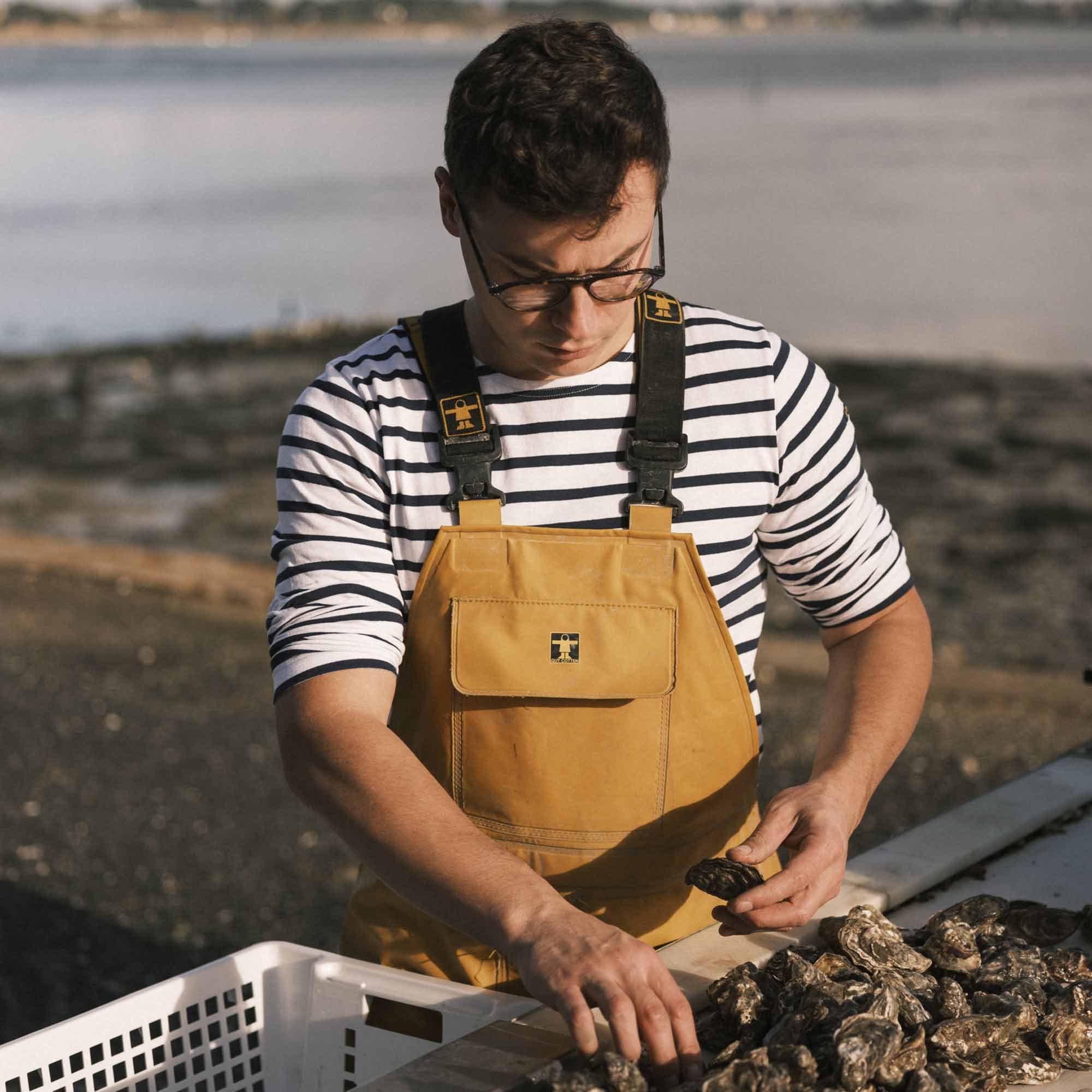 How to wear our men's sailor jacket
The Le Minor Breton's shirt fits easily into your wardrobe and your different outfits, while bringing color to them thanks to its fresh green! With jeans or a chino and sneakers for casual moments or with a suit jacket for a more professional side, it will accompany you in all your maritime and land adventures.
Découvrez nos intemporels
Marinière classique Marine/Vert pour Homme
Marinière Marine/vert
Parfait, produit conforme et de belle qualité !
Fabuleuse
Qualité
Confort
Mon fils les adore toutes !
Très beau vêtement.
Très agréable à porter, cette marinière est superbe!
Elle est très bien taillée!
article de très belle qualité, relation client excellente, emballage soigné, reçue très vite. Merci !