Holger Blue Marinière X Norse Projects - 126,00 €
Our cotton sailor with Norse Projects
The brand Norse Projects, born in Copenhagen, has been developing for almost 20 years collections with demanding finishes, bathed in a design that shares with Japan this search for purity. The sober Scandinavian design embodies a solidity carved in stone and by the years: these values also summarize the anchoring of our Breton brand. It is quite natural that our two brands met to express the best of themselves. The result is an exclusive collection of sailors' shirts, sailors' sweaters and sailors' caps.
Creation of our thick cotton marinière
Le Minor has forged a natural and strong bond with this label from another peninsula, to express the best of both our brands. Holger's slightly loose fitting sailor has been a staple of Norse Projects' collections for several seasons now. We made it in our Breton workshops from our most authentic fabric: a thick cotton jersey, knitted on our 1960s machine in 14 gauge. This exceptional knit is made from a very raw cotton, "rope-yarn", for a weight of about 400 grams per m². The collar of the marinière is finished with a structural band and two labels on its left sleeve, which sign the exclusive collaboration between the historic brand Le Minor and the Danish label Norse Projects.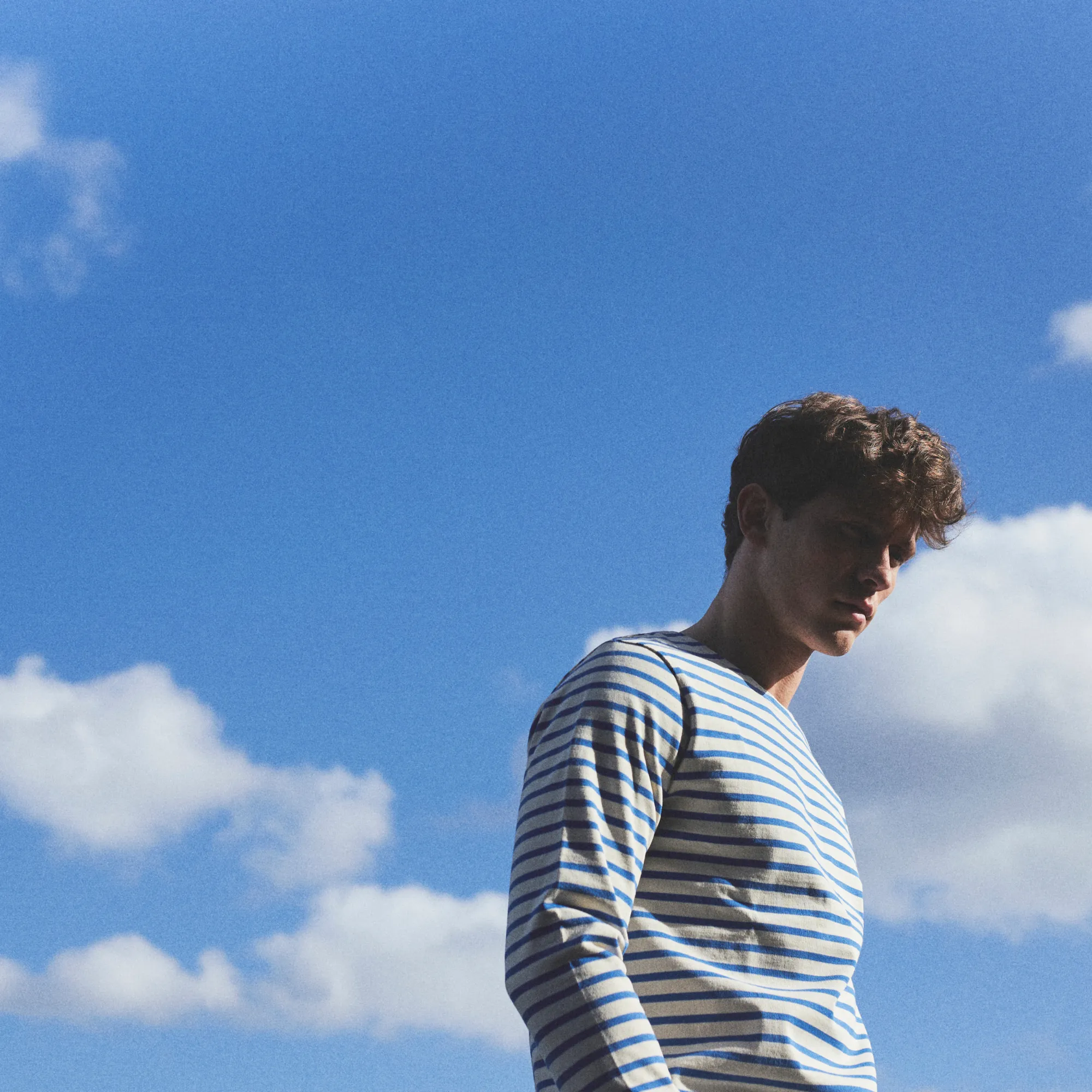 Découvrez nos intemporels
Marinière Holger bleu X Norse Projects
Très chouette. Belle qualité