Men's 100% Wool Sailor Sweater Light Grey - 165,00 €
OUR virgin wool sailor sweater
The sailor sweater is a historical and emblematic model at Le Minor, which we want to reinvent in all our collections. Originally, our French brand made this 100% made in France woolen sailor sweater for fishermen who went to sea for many months. The buttoned placket at the collar allowed them to put it on quickly and easily, and its close-fitting cut kept their body warm. This season, we have again declined it in a masculine version, simple and elegant.
Création de notre pull marin en laine vierge
Intégralement fabriqué en France, le pull marin en laine pour homme est conçu selon les mêmes savoir-faire qu'autrefois, que nous tenons à conserver dans nos ateliers bretons. Il adopte la coupe originale des pulls marins que portaient les marins pêcheurs : une coupe près du corps, et des boutons noirs brillants au niveau du col. Sa composition naturelle en 100% laine vierge promet une résistance et un confort sans faille.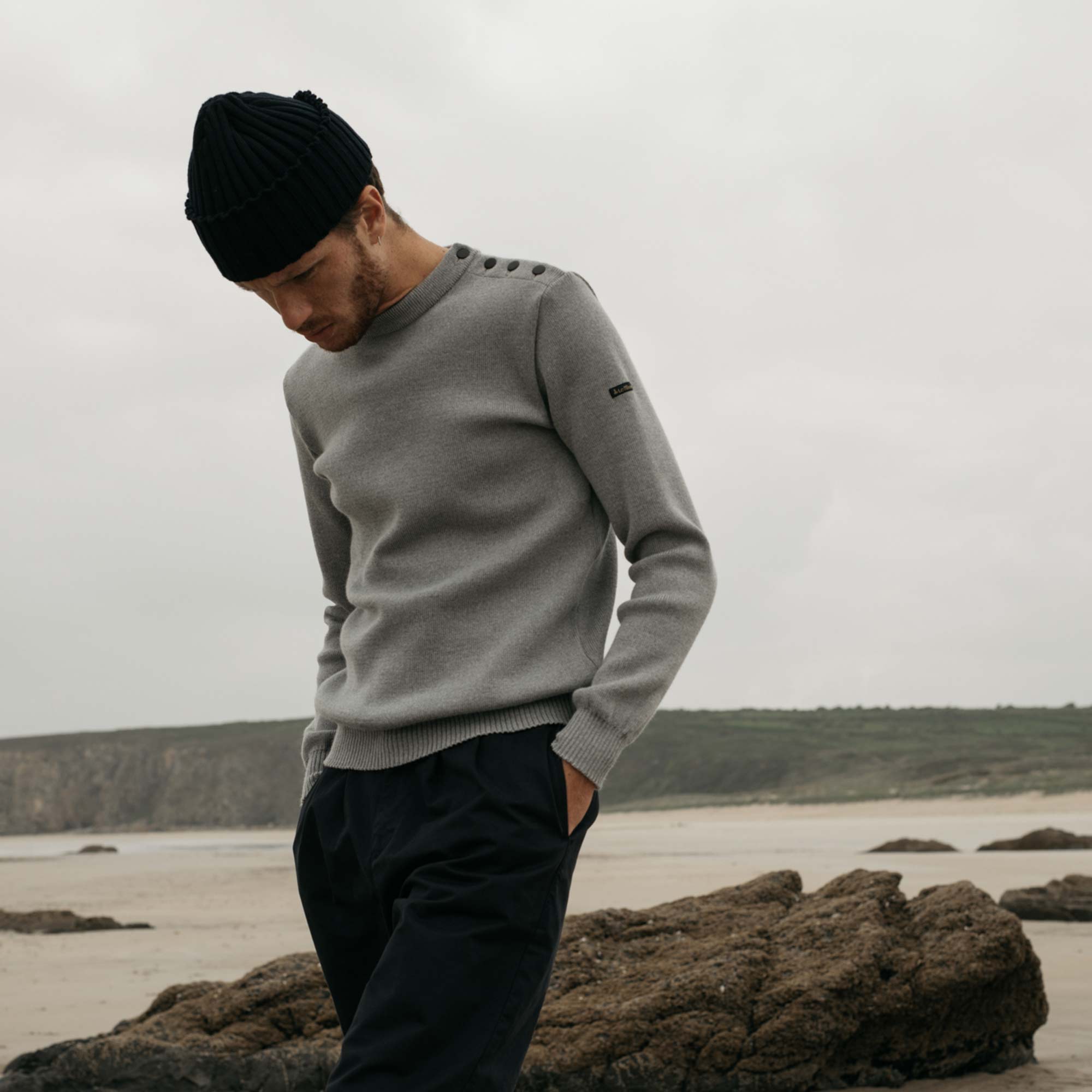 Produit d'excellente qualité et finition. Chaud et confortable. J'en suis très satisfait (je ne l'utilise que depuis une semaine).