Men's Blue Jean Sweater - 165,00 €
OUR sailor sweater in virgin wool
This sailor sweater is the first garment made by Le Minor hosiery, which was originally intended for Breton fishermen. It reinvents the classic line of the authentic sailor sweater. The straight cut, relatively close to the body and its smooth and matte metal buttons: the blue jean sweater renews the authenticity of the classic sailor sweater. The knit of this sweater is tightened to keep warm but also to protect partly from the rain.
Création de notre pull marin en laine vierge
Le pull marin s'étend sous différents coloris et différentes formes. Ce pull bleu jean possède une coupe droite classique, une composition en laine vierge sèche. Notre boutique en ligne propose également d'autres versions de pulls, plus amples, plus fins et dans une multitude de coloris mais toujours fabriqués dans nos propres ateliers, de A à Z, en Bretagne.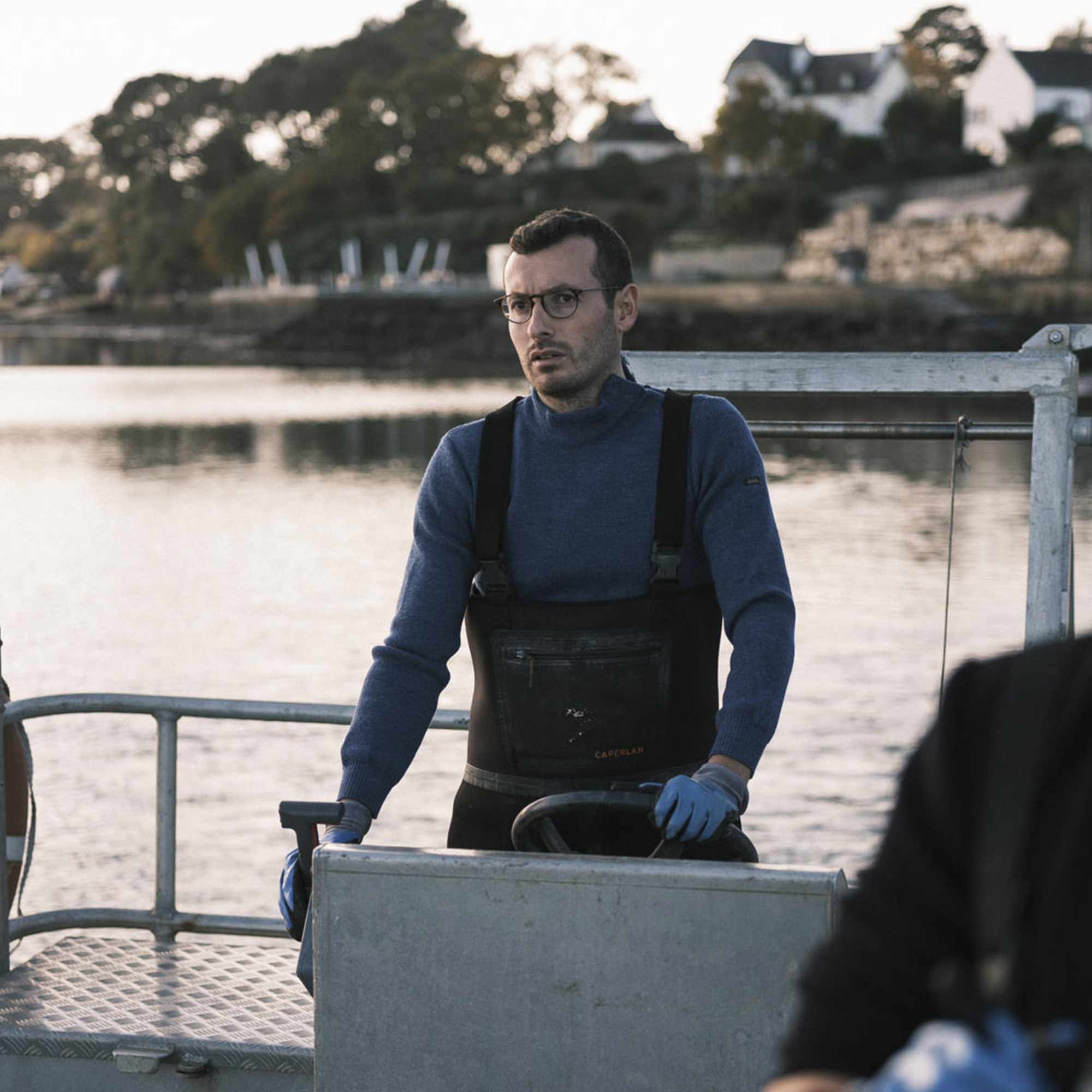 La qualité est toujours au rendez-vous ; pull magnifique et coupe parfaite. Emballage soigné et rapide et toujours accompagné d'une carte postale. Bravo et merci à vous !