Classic navy / ecru sailor sweater - $204.00 USD
OUR virgin wool sailor sweater
When we opened our second hand department, which relies on the contribution of everyone (we ask our customers to bring back the Le Minor clothes they don't wear anymore, then we revalue them and put them back into circulation or recycle them), we got back a beautiful breton sweater from the 70's, under the MBL label (for "Manufacture de Bonneterie Lorientaise", the former name of our workshop). The return of this archive made us want to reproduce our classic colors, and here it is. We don't present it anymore, the historical sweater of the house Le Minor is worn close to the body, it is long enough and covers the belt.
Creation of our virgin wool sailor sweater
Made of virgin wool, this classic French style is warm and solid. The sailor jumper is a must-have, we have been making it at Le Minor for 100 years, in cuts and materials that allow everyone to find their own style: discover the details of all these cuts here.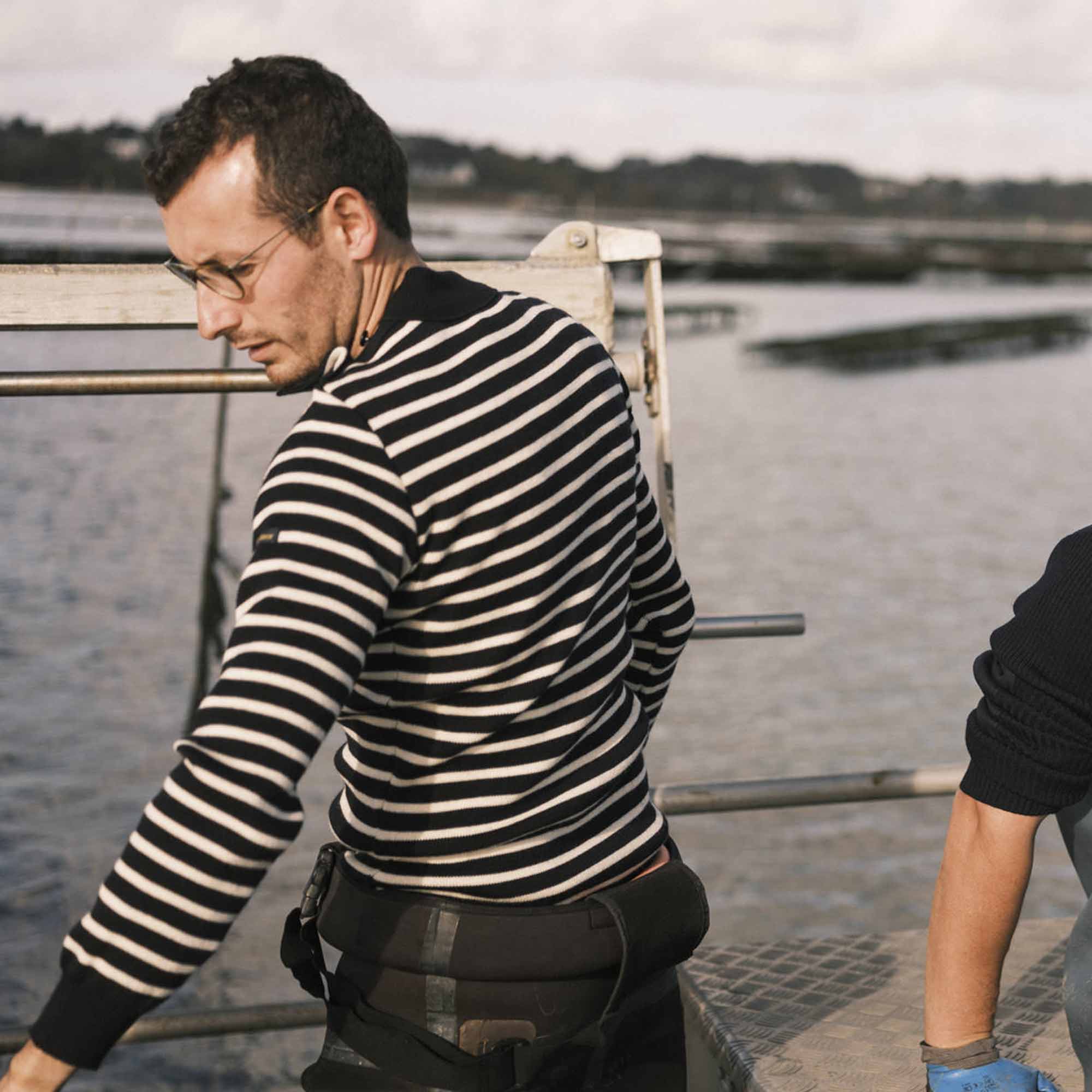 nouvelle collection Hiver