Sailor sweater in merino wool - man - 175,00 €
OUR merino wool sailor sweater
This men's plain merino sweater is identical to the real navy sweater manufactured by our hosiery since 1922. However, we have added a few finishing touches to make it more sophisticated, such as a hand-knit collar, metal buttons and of course, the merino wool, known for its softness. The fit of this sweater is snug, so if you're not sure which size to choose, go for the larger size.
Création de notre pull marin en laine mérinos
Les longues fibres de la laine mérinos lui donne cette douceur tant appréciée. Cette laine possède également des propriétés thermorégulantes, est anti-odeurs et facile d'entretien. Ce pull marin pour homme en 100% laine mérinos sera donc une pièce forte grâce à sa matière et sa couleur incontournable.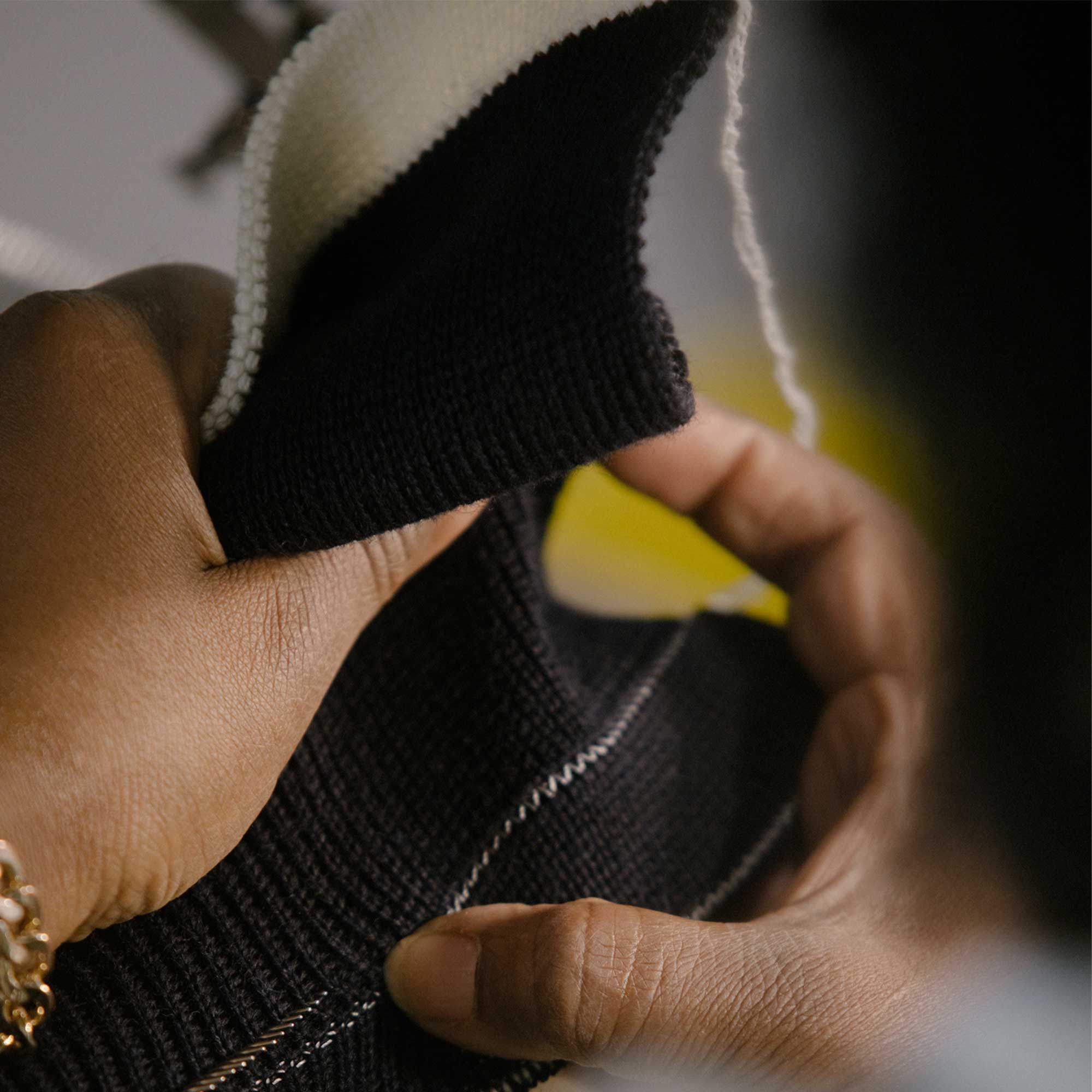 Top ! Superbe qualité, très satisfait
J'ai été ravie par mon expérience d'achat: outre l'absence de délai pour obtenir quelqu'un en ligne, la personne qui m'a répondu à différents stades de mon achat était charmante et de très bon conseil, envisageant des questions auxquelles je n'avais pas forcément pensé pour choisir la taille la plus appropriée pour mon fils.
L'expédition a été très rapide et le pull joliment emballé conformément à ma demande comme il s'agissait d'un cadeau.
Le pull est magnifique: le détail des boutons métalliques noir avec le motif d'ancre de marine sur l'épaule lui apporte une petite touche sophistiquée que j'adore !
Mon fils est très content de son cadeau et a reçu spontanément de nombreux compliments de la part de ses amis.
Et pour ne rien gâcher, très fière d'avoir acquis une pièce conçue et fabriquée entièrement en France !
Très satisfait de ce produit,belle qualité, je pense que je vais continuer à acheter des produits sur le minor car on voit que c'est sérieux rien que sur l'emballage, je verrai par la suite.
le pull est très bien, rien a dire par contre vous conseillez une au dessus il me semble et ce n est pas nécessaire du moins dans mon cas car je suis oblige de faire un retour le pull est beaucoup trop grand. Sinon parfait!!
magnifique, produit de qualité, une merveille