Men's Original Anthracite and Ecru Sailor Sweater - 115,50 €
OUR sailor sweater in virgin wool
Originally, our fisherman jumper was intended for Breton sailors who went fishing at sea. They needed a warm, resistant and waterproof sweater to face all the bad weather. So we produced this Breton sweater in pure virgin wool, which quickly became a flagship piece at Le Minor. That's why every season we revisit the men's sailor sweater. This year, we wanted it to be graphic and colorful, with anthracite and ecru stripes. Made of pure virgin wool, this sailor sweater made in Brittany will be the perfect sweater to spend a pleasant evening in the terrace, after a sportive day in the open air. Its 100% made in france manufacturing remains the same for almost 100 years now. The ecru and anthracite striped navy sweater for men will be perfect to wear over a Le Minor surf shirt.
Creation of our virgin wool sailor sweater
Since 1922, we have been making the classic Breton sweater for men in our Morbihan workshops according to the very specific manufacturing steps for which Le Minor is renowned. And this navy sweater with ecru and anthracite stripes is no exception to the rule: a reknit collar, a button placket, and a tight knit. The virgin wool that makes up our men's navy sweaters is spun and dyed by spinners before being knitted and assembled in our workshops. This natural material has exceptional properties: it is insulating, warm and comfortable.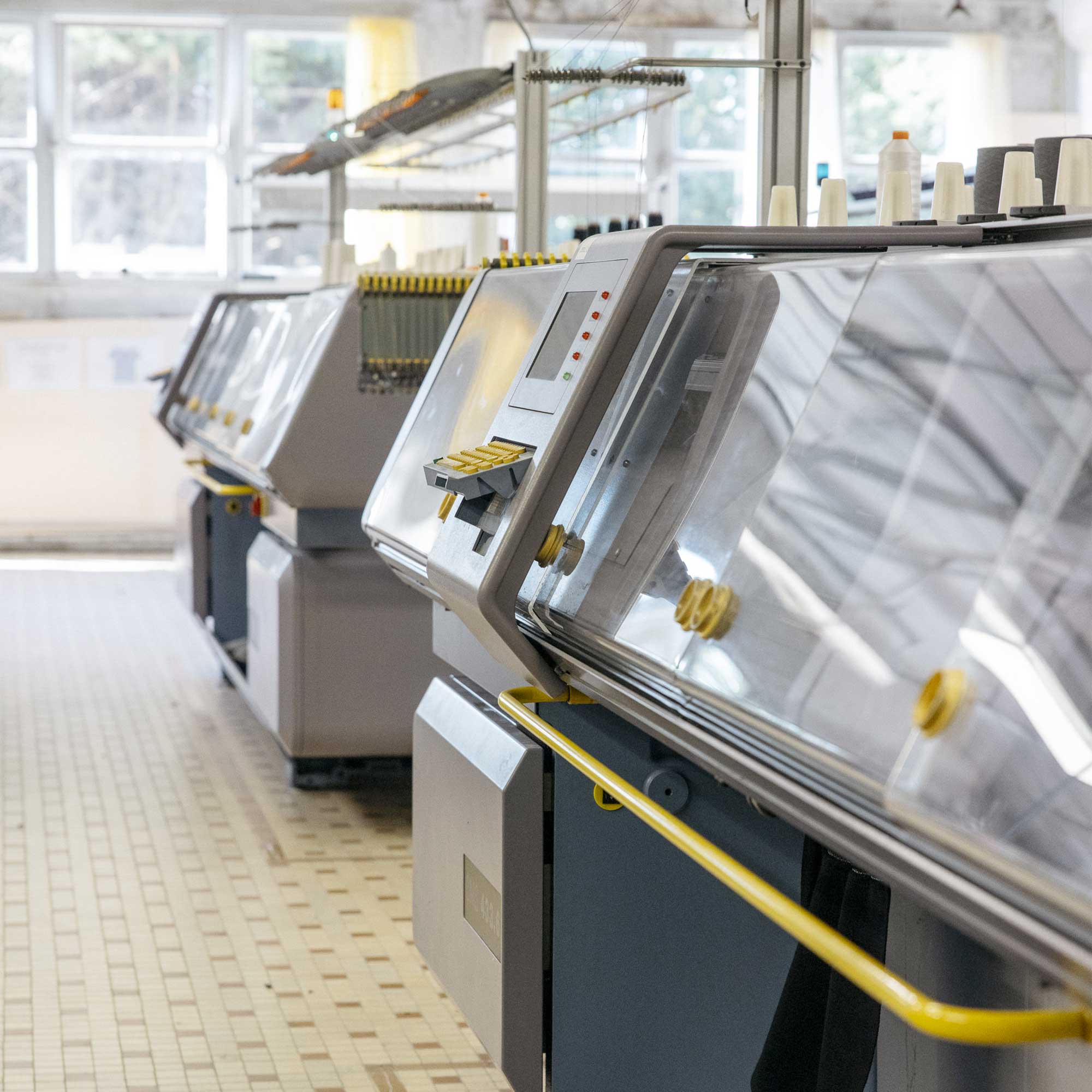 Découvrez nos intemporels
Bonne qualité
Je ne suis pas déçu de la qualité.
Pull homme
Je suis émerveillée par la qualité de cet article… Un indispensable dans ma garde-robe.
je recommande vivement!
Comme mes autres pulls Le Minor, magnifique pull et j'ajouterai le très bon accueil téléphonique. merci l'équipe Le Minor.
Qualitatif
Pull d'une grande qualité, confortable et très beau.
Beau, chaud et qualité irréprochable
Un petit prix pour un maximum de chaleur et d'élégance made in France. Ce magnifique pull marin revisité vient rejoindre ma collection d'articles "Le Minor", accessoirisé d'un beau bijou, d'un bonnet et d'une écharpe, le tour est joué pour affronter les embruns du bitume parisien.