Off white sweater / khaki appliques - 210,00 €
OUR officer sweater for men
For many years, Le Minor was a supplier to the French Navy. This prestigious body of the French army ordered from our workshop the solid and beautiful sweaters that dressed the naval officers, and then all the enlisted sailors. We continue to produce this beautiful garment, and wanted to revisit it by taking the codes but varying the colors: the unbleached wool brings softness and / or a more mountain or winter reference to this sweater. The olive (or "khaki") appliques are made of upcycled fabric: a fabric we had in stock for several years, for the manufacture of sweaters for the Army.
Création du pull officier pour homme
Comme son grand frère le jersey réglementaire de la Marine Nationale, ce pull officier revisité adopte une coupe pensée pour être proche du corps, et ne pas gêner l'action. Il donne donc une allure très athlétique. Composé en 100% pure laine vierge, une laine de mouton sèche 100% naturelle, il tient chaud et rejette l'humidité.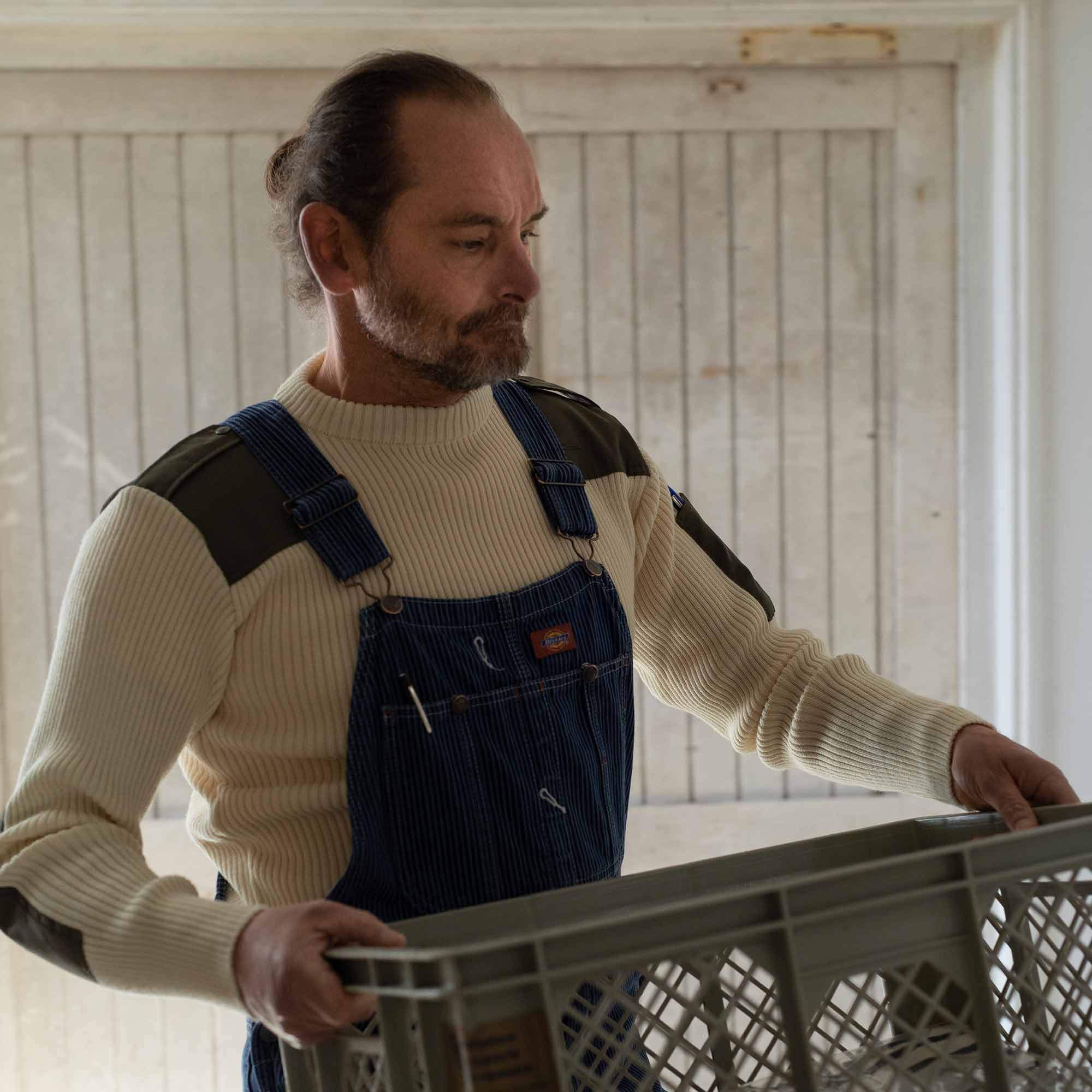 Article de très bonne qualité
Pulls chaud et épais qui épouse très bien le corps.