Women's ecru sweater / khaki appliques - 210,00 €
OUR officer sweater for women
Le Minor was the official supplier of the French Navy for several decades, until 2010. We manufactured this authentic military sweater for naval officers and all enlisted sailors. Our officer sweater benefits from this heritage and the know-how developed during these forty years of collaboration. This version is more modern thanks to an innovative color code that will surely please those of you who like to incorporate military spirit pieces in their outfits.
Création du pull officier pour femme
Le pull officier revisité pour femme adopte une coupe proche du corps, pensée pour ne pas entraver les mouvements des marins. Composé de pure laine vierge, il tient chaud et est respirant. Ce pull est d'une résistance à toute épreuve grâce à différentes finitions techniques : Les appliques kakis sont dans un tissu antifeu, son col est remaillé c'est-à-dire rattaché directement au corps en étant cousu à l'intérieur de la maille. Il en résulte un pull de haute qualité, obtenu grâce à des savoir-faire dignes de l'industrie du luxe.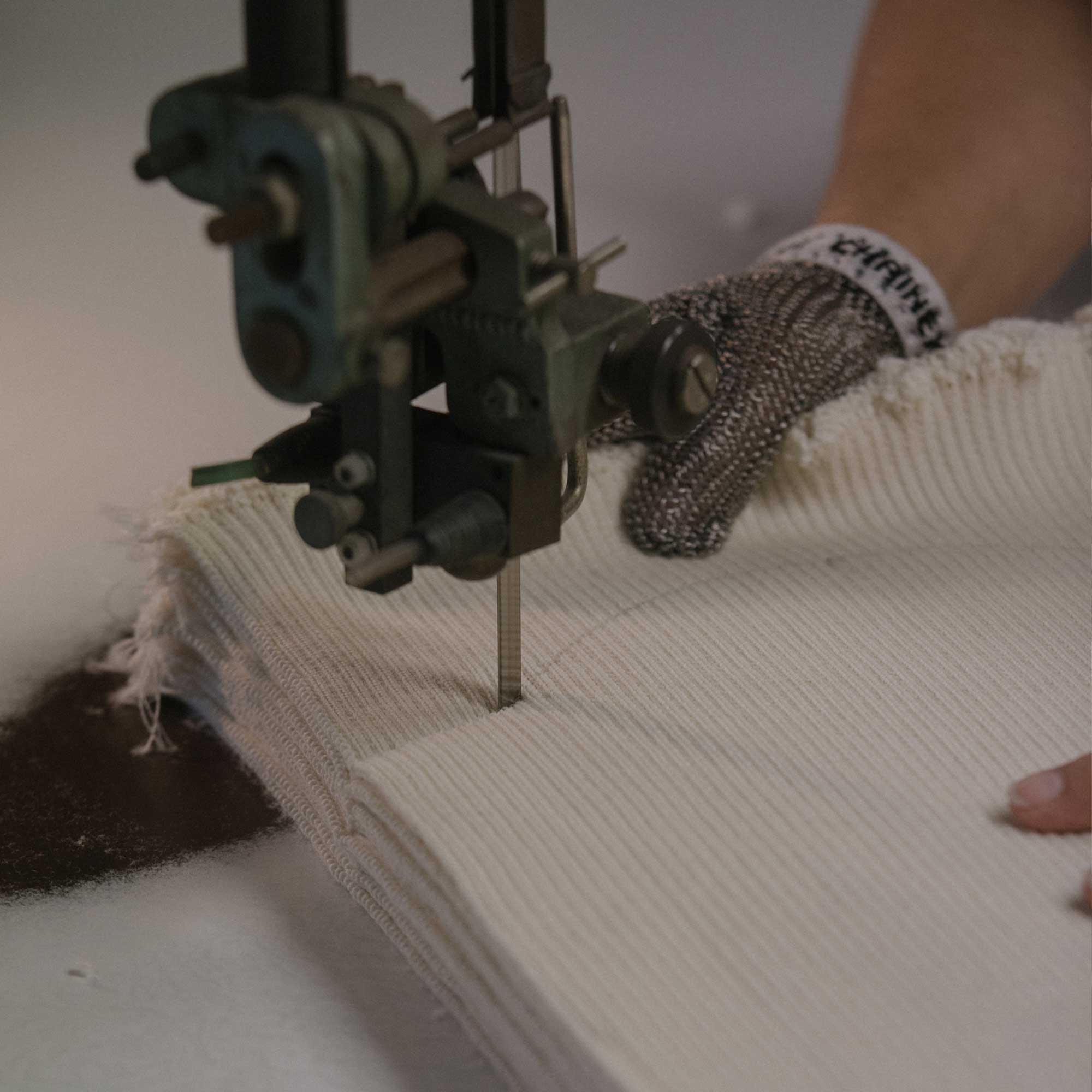 Merci pour votre gentillesse et réactivité.
Très heureux de mon achat. J'espère d'autres couleurs de ce modele (vert ou noir) dans un proche futur.