Women's ecru and khaki commando jumper - 210,00 €
OUR commando sweater for women
Le Minor was the official supplier of the French Navy for several decades, until 2010. We manufactured this authentic military sweater for naval officers and all enlisted sailors. Our officer sweater benefits from this heritage and the know-how developed during these forty years of collaboration. This version is more modern thanks to an innovative color code that will surely please those of you who like to incorporate military spirit pieces in their outfits.
Creation of the commando sweater for women
The officer sweater revisited for women adopts a cut close to the body, thought not to hinder the movements of sailors. Made of pure virgin wool, it is warm and breathable. This sweater is very resistant thanks to different technical finishes: the khaki appliques are in a fireproof fabric, its collar is remaillé i.e. attached directly to the body by being sewn inside the knit. The result is a high quality sweater, obtained through know-how worthy of the luxury industry.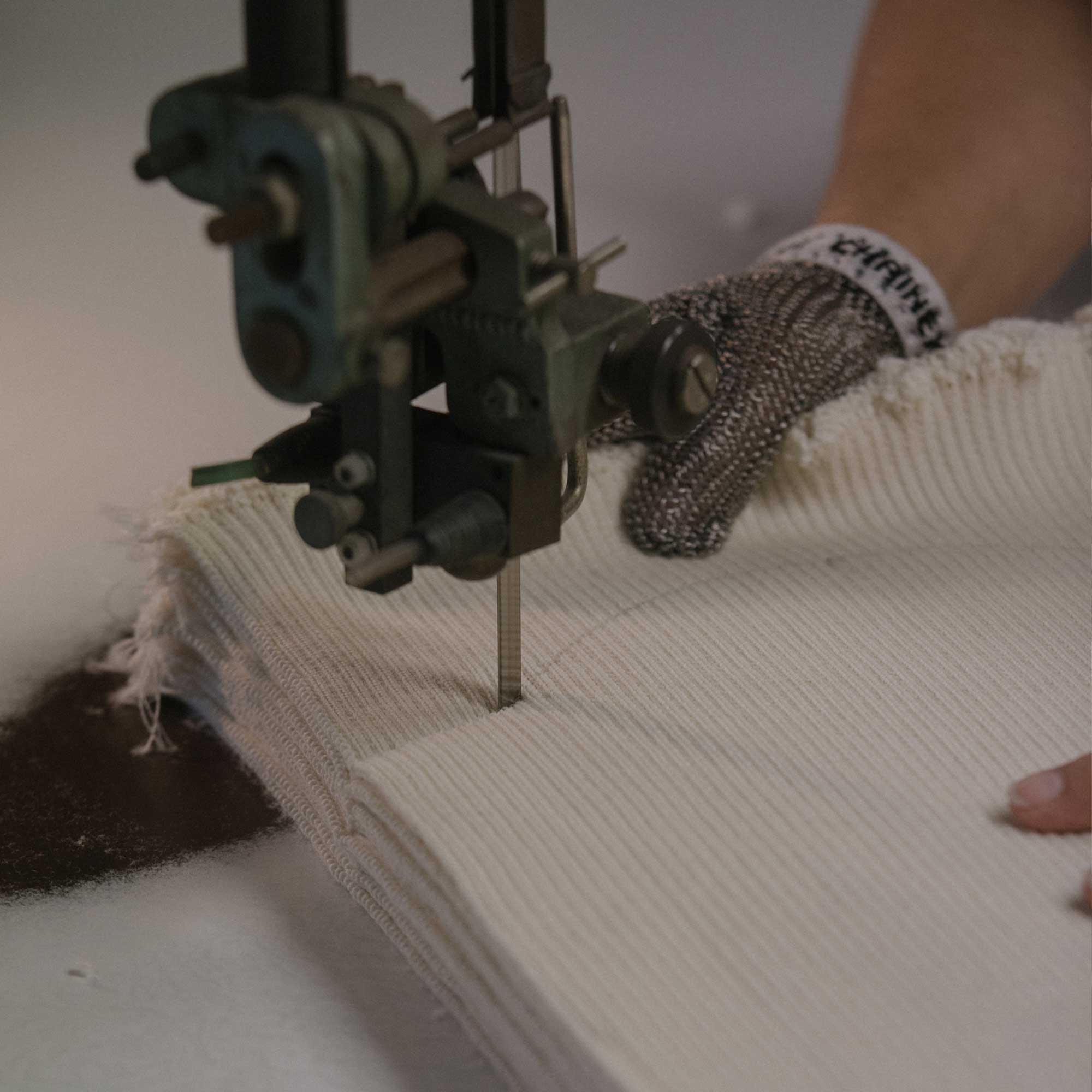 Découvrez nos intemporels
Qualité légendaire confirmée
Je possédais déjà ce pull depuis trente ans en bleu marine, je l'ai désormais également en écru.
Comme il est dit dans Les Tontons Flingueurs « Le prix s'oublie, la qualité reste »
Merci pour votre gentillesse et réactivité.
Très heureux de mon achat. J'espère d'autres couleurs de ce modele (vert ou noir) dans un proche futur.