Women's oversized sailor t-shirt ecru roy 100% cotton - $84.00 USD
This oversized royal blue t-shirt for women will seduce you with its original shape and its bright royal blue stripes. The casual look of this made in France garment brings a touch of modernity to the classic marinière. It is about five centimeters shorter than our usual sailors and fuller at the chest.
Le Minor a à coeur de perpétuer le savoir-faire ancestral de l'industrie textile française. Tous les produits de la marque sont tricotés, coupés et assemblés en Bretagne, dans les ateliers de Guidel (56) et de Quimper (29). Ce vêtement Made in France est fabriqué dans notre célèbre jersey de coton, celui qui a habillé pendant longtemps les matelots et qui habillent désormais toutes les amoureux du style marin.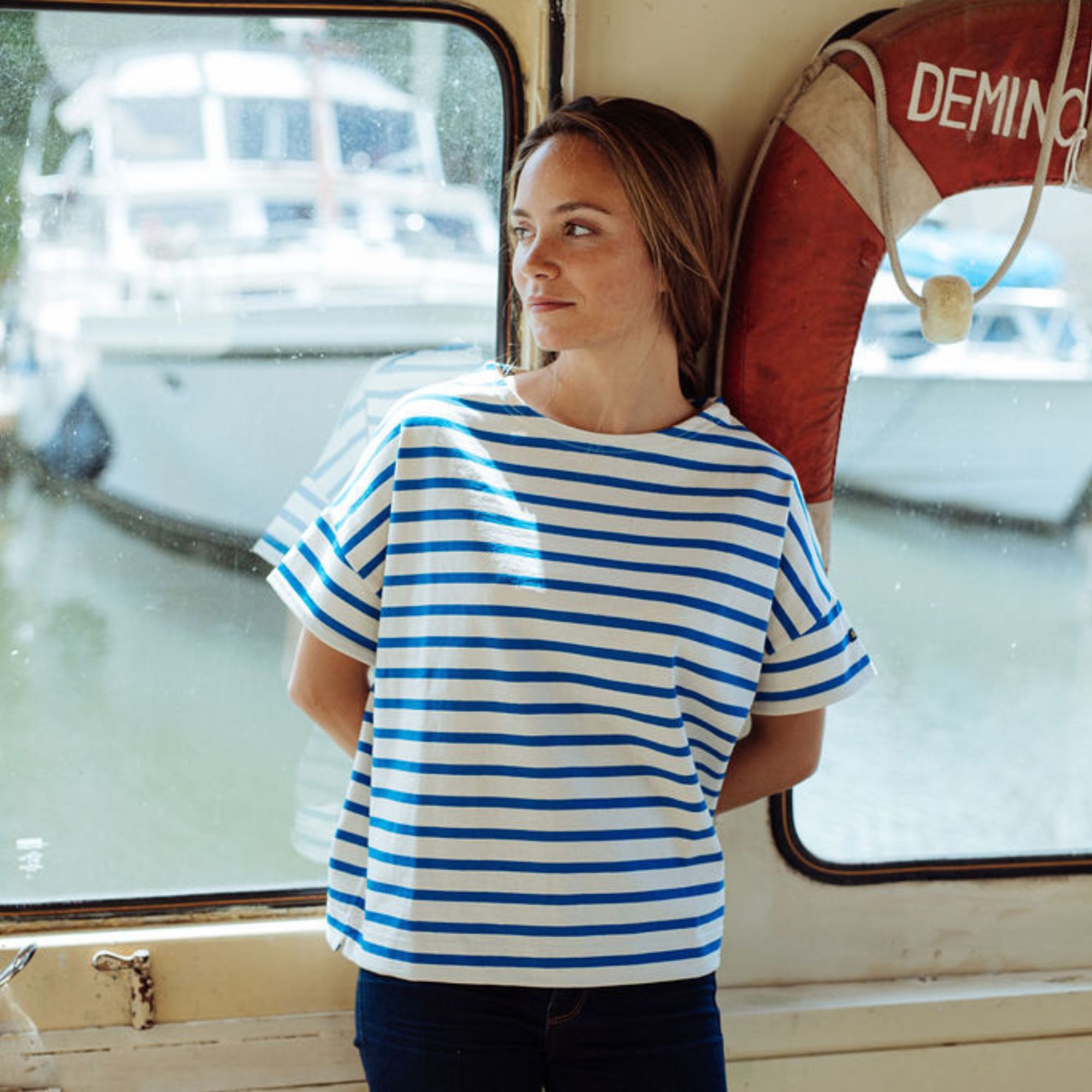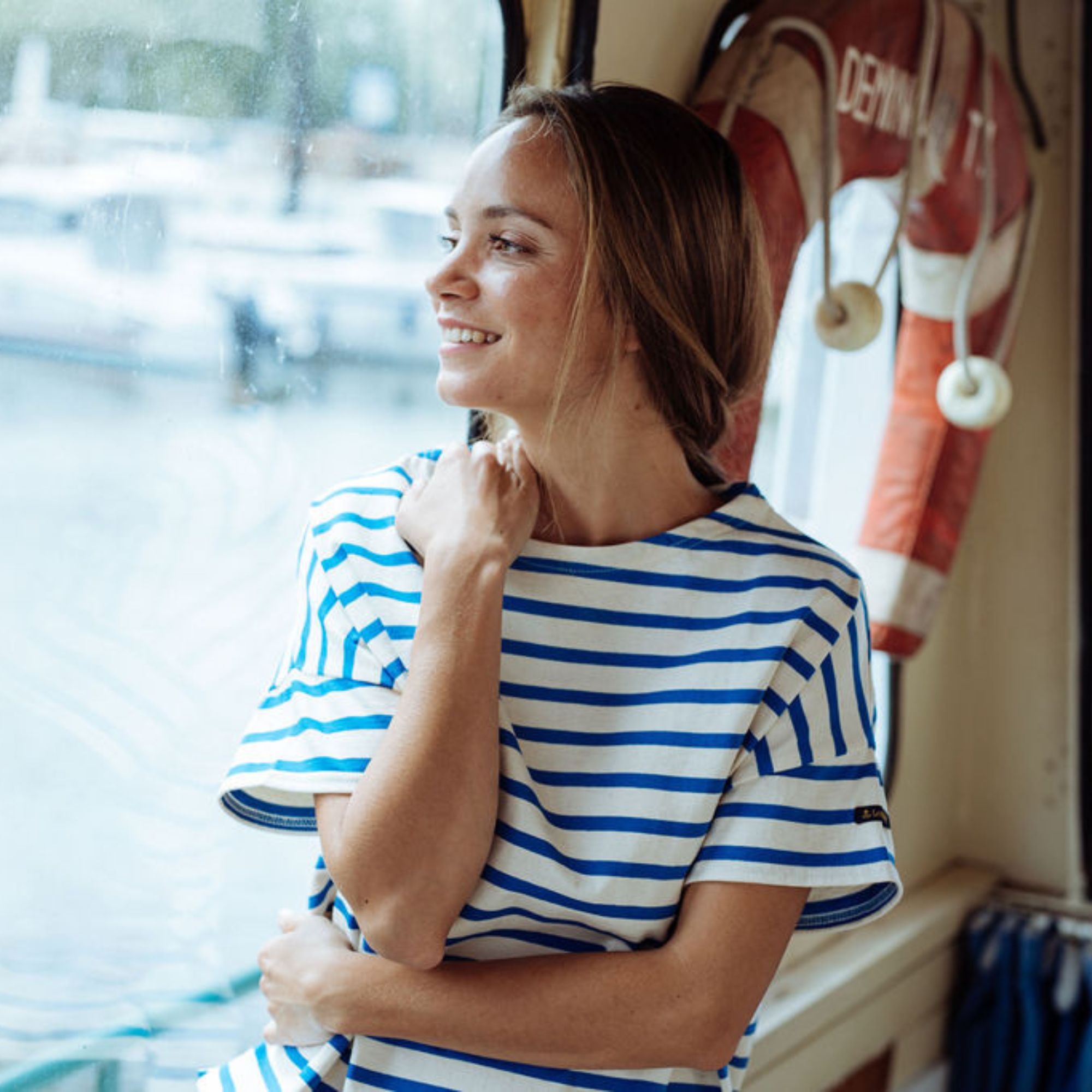 Cette marinière oversize est une pièce tendance pour l'été grâce à sa forme ample et ses manches tombantes qui lui donnent un style boyfriend et casual. La couleur de ses rayures se marie parfaitement avec toutes les couleurs de pantalon, de shorts et de jupes. Ce vêtement made in France est une pièce indispensable pour un look décontracté en marinière !
Découvrez nos intemporels
ulrike
best summer shirt ever : )
T-shirt marinière oversize écru roy pour femme
Magnifique
Une coupe moderne / actuellement de 7 à 77 ans 😊
T-shirt marinière oversize écru roy pour femme