Black/Anthracite striped long sleeve t-shirt - 56,00 €
OUR T-SHIRT
This novelty is between the t-shirt and the sailor suit, two classic pieces of the men's wardrobe. Round collar, traditional stripes and modern cut, this is our recipe for a well-made basic. A long sleeve t-shirt structures a silhouette and goes with everything. The charcoal gray contrasts subtly with the black, a perfect combination for those who are more sensitive to stripes.
Création du t-shirt chez Le Minor
La fabrication du t-shirt à manches longues est fidèle à notre tradition. Le coton est tricoté en jersey sur nos machines antiques en jauge 20 à partir d'un fil 100% coton.
Le tricot est ensuite découpé puis assemblé à la main pour garantir l'alignement des rayures.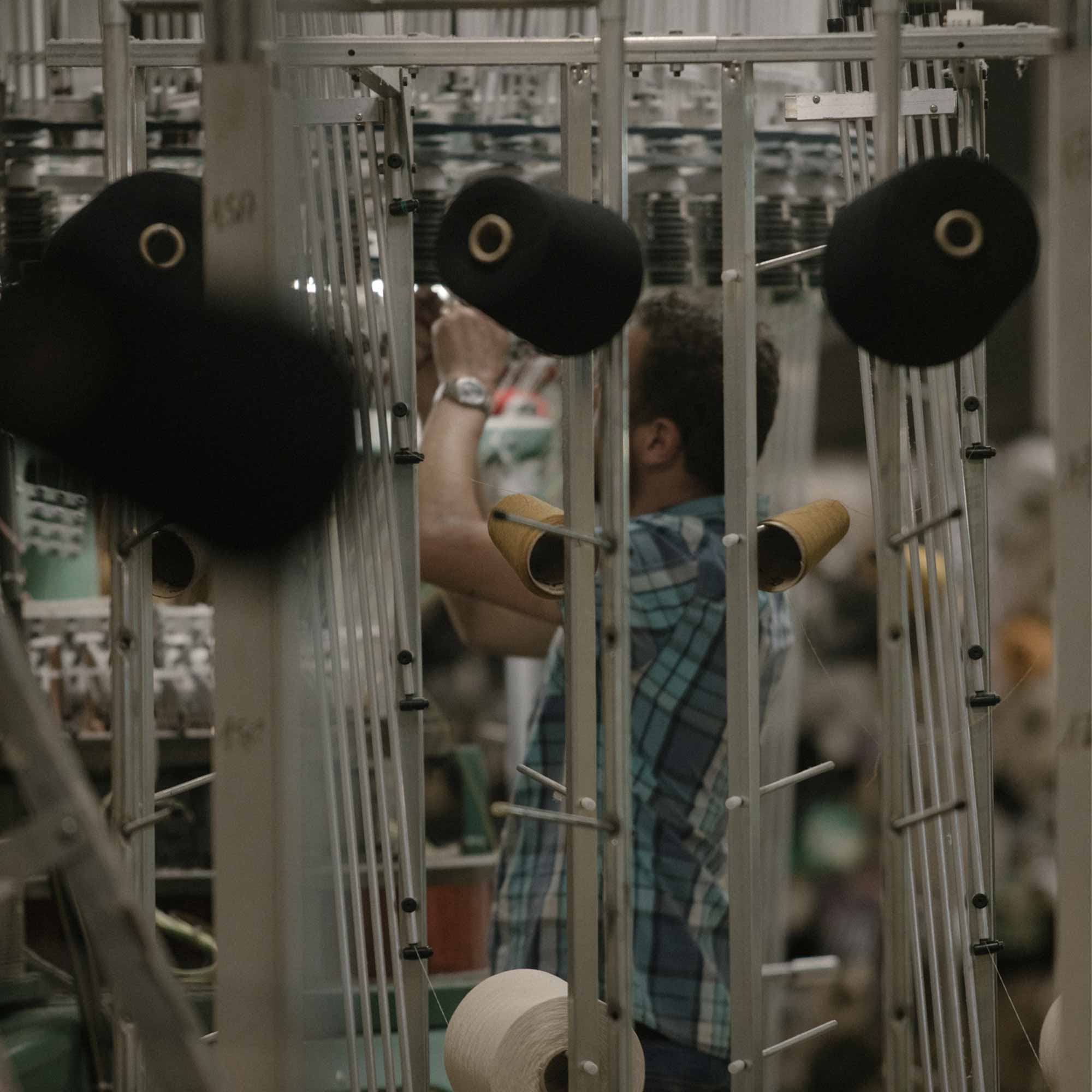 T-shirt rayé à manches longues Noir/Anthracite