Men's CPO Ecru 100% Cotton Overshirt - 105,00 €
OUR men's CPO overshirt
At Le Minor, we like to develop new wearable pieces. This model, knitted in cotton jersey, and in ecru color, will perfectly match your summer outfits. The CPO shirt, part of our urban range, is ultra trendy and can be worn closed to face the spring breezes or open during your summer evenings. This piece also exists in navy.
Création de la surchemise CPO pour homme
Le Minor s'est inspiré de l'intemporelle surchemise de la Navy américaine, pour une version en jersey de coton 100% made in France. Le fil de coton est soigneusement filé dans les Vosges puis tricoté en jersey, selon nos savoir-faire centenaires, sur une machine des années 60 avec une jauge épaisse. Le Minor est la seule bonneterie en France à réaliser un tel grammage.
Intégralement fabriquée dans nos ateliers intégrés du Morbihan, la surchemise en jersey de coton est robuste et agréable à porter. Elle est confectionnée à partir d'un tricot serré dont la qualité s'exprime par son grammage important: 400 grammes par m².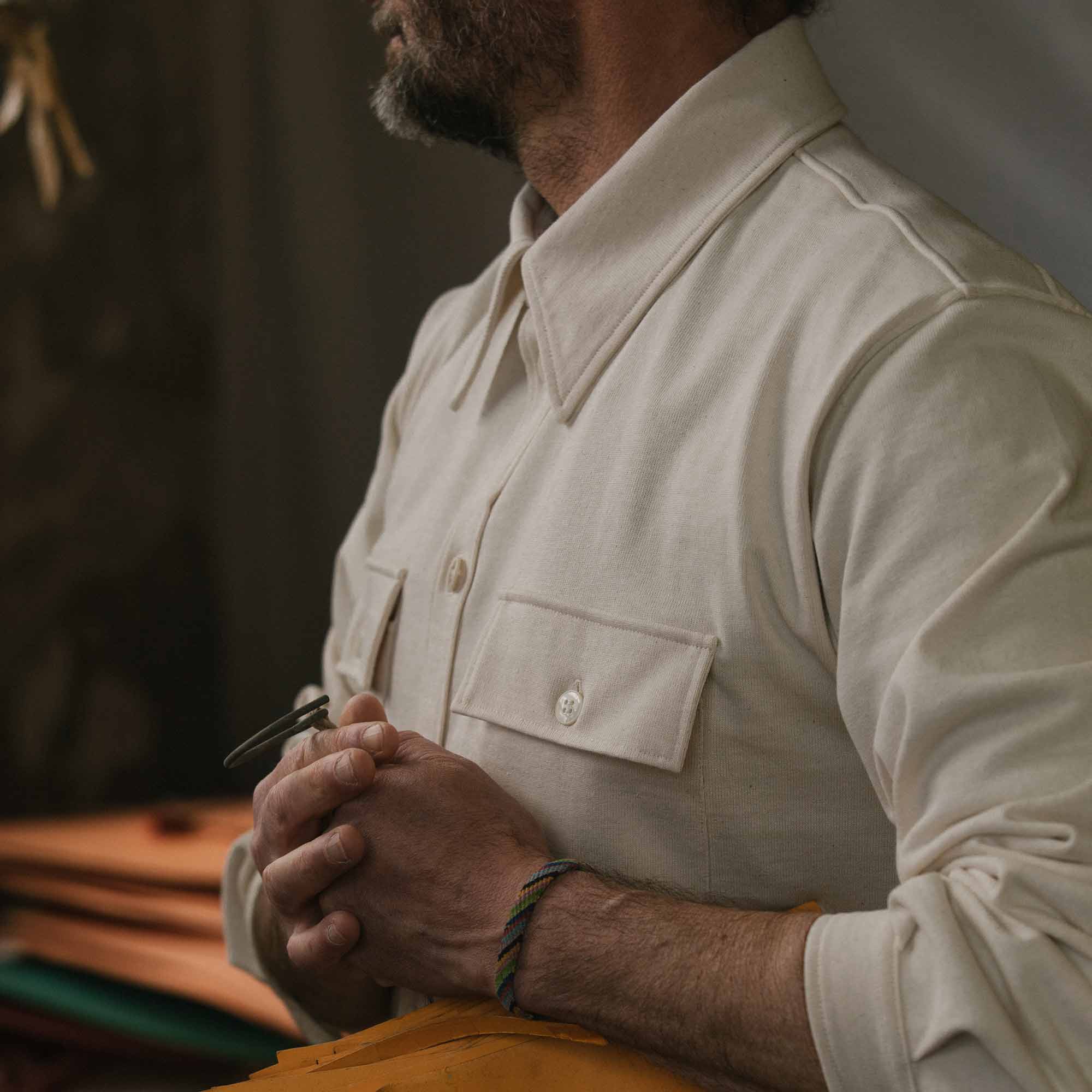 👌
Très bonne qualité, délai de livraison respecté.
Top !
Très belle qualité française
Une très belle surchemise homme dans un magnifique jersey lourd
Belles finitions
Un beau produit fabriqué en Françe !!!