Men's CPO overshirt in cotton - 150,00 €
OUR men's CPO overshirt
At Le Minor, we like to develop new wearable pieces. This model, knitted in cotton jersey, and in ecru color, will perfectly match your summer outfits. The CPO shirt, part of our urban collection, is ultra trendy and can be worn closed to face the spring breezes or open during your summer evenings. This piece also exists in navy.
Creation of the CPO overshirt for men
Le Minor was inspired by the timeless American Navy overshirt, for a 100% made in France cotton jersey version. The cotton yarn is carefully spun in the Vosges region of France and then knitted into jersey, according to our century-old know-how, on a 1960s machine with a thick gauge. Minor is the only hosiery in France to produce such a thick gauge.
Entirely manufactured in our integrated workshops in Morbihan, the cotton jersey overshirt is robust and pleasant to wear. It is made from a tight knit whose quality is expressed by its important weight: 400 grams per m².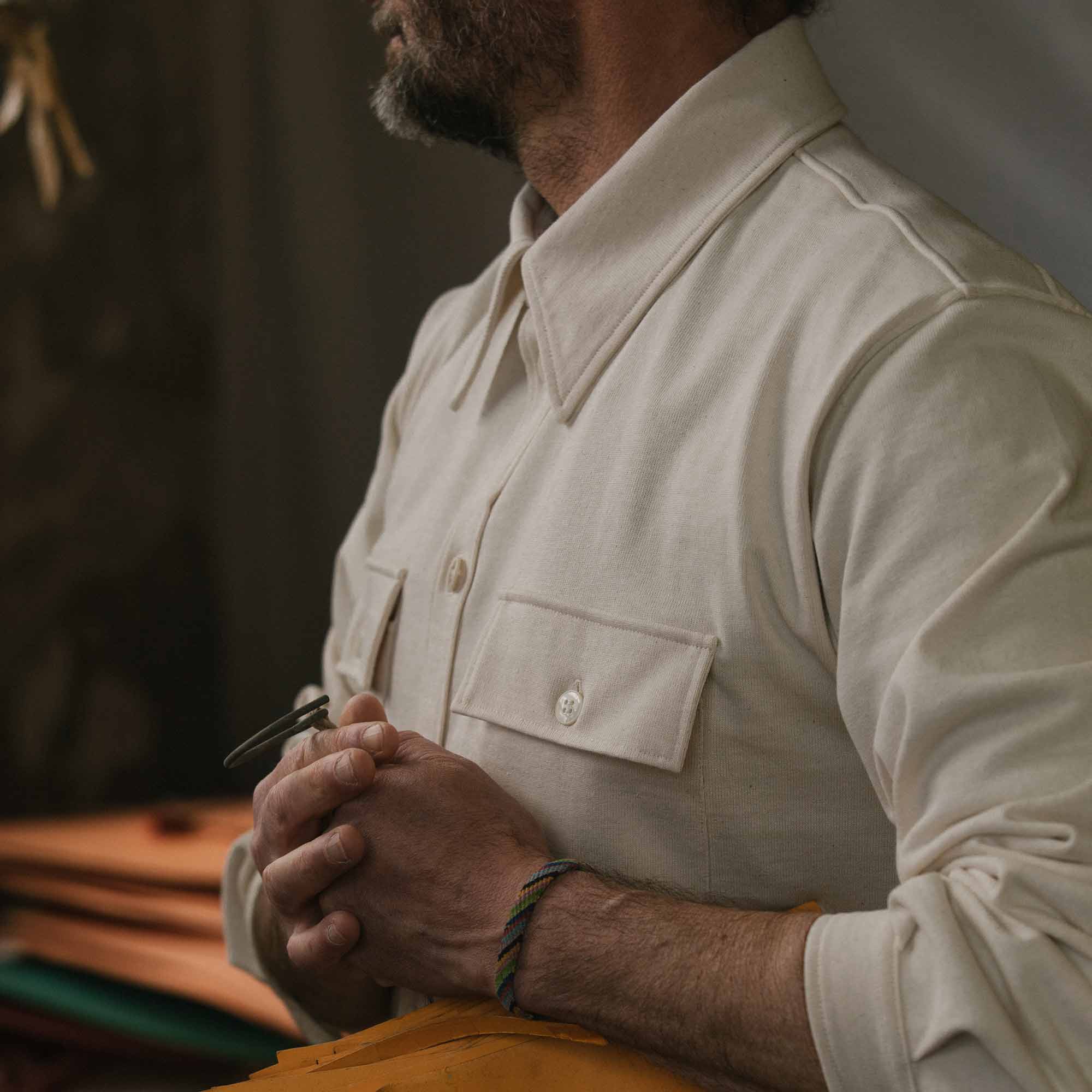 Découvrez nos intemporels
👌
Très bonne qualité, délai de livraison respecté.
Top !
Très belle qualité française
Une très belle surchemise homme dans un magnifique jersey lourd
Belles finitions
Un beau produit fabriqué en Françe !!!