Navy T-shirt - 100% Merino Mixed - 110,00 €
OUR T-SHIRT in merino wool
This flamed and scratched merino knit is a knit exclusively developed at Le Minor. We knit wool on our circular machine usually dedicated to cotton, this work of the knit gives a flamed side to the outside. We then have it scratched and stabilized at our historical partner's, in Roanne, one of the last textile know-how pools in France. This soft, comfortable merino wool t-shirt will follow you through the seasons over the years. We attach great importance to making quality and durable products.
Création du t-shirt en laine mérinos
Basique intemporel qu'on ne présente plus, le t-shirt pour homme structure une silhouette et peut servir de base à une tenue. Ce t-shirt bleu marine made in France, avec son coloris classique, offre un beau grammage, (320g/m²) idéal pour les moments plus frais en début ou fin d'été, durant lesquels on peut avoir envie de porter un t-shirt à manches courtes léger. Le Minor s'est appuyé sur son savoir-faire dans la maille pour proposer ce basic bien fait, mais nous avons dépassé nos habitudes pour proposer une maille en laine mérinos, dans l'air du temps, et confortable.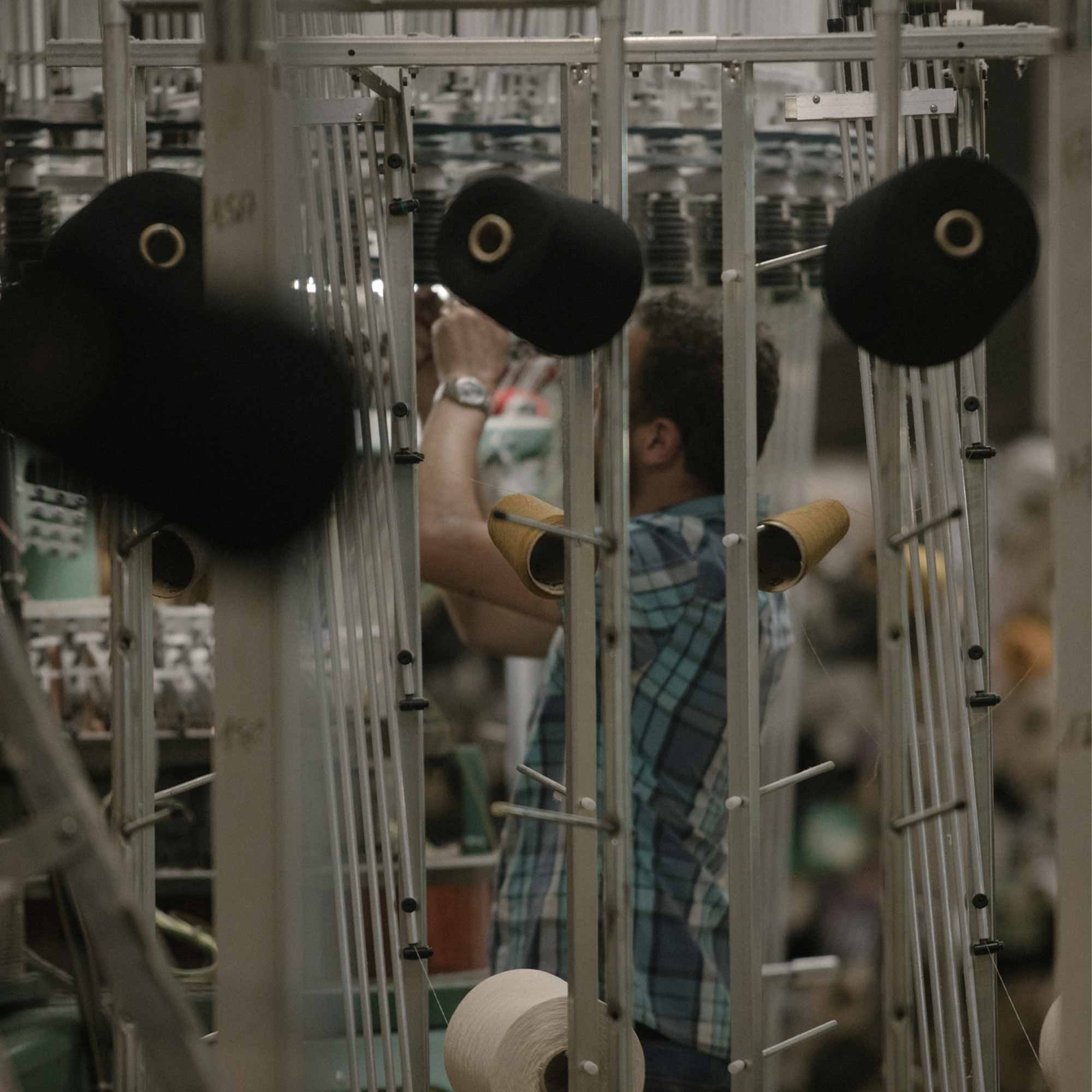 Ce t-shirt rentre directement dans mon top. La matière est incroyable. Le poids se ressent et je dis ça de façon très positive. La coupe me convient tout à fait, en particulier le fait que le col remonte haut. Je n'aime pas les t-shirt qui descendent bas au niveau du col. La couleur marine est profonde. En attente d'autres couleurs. Je recommande chaudement.