Men's Navy inspired Officer's Sweater 100% Wool - 210,00 €
OUR officer sweater for men
Genuine military sweater for naval officers, in accordance with the one that Le Minor made for years for "la Royale", knitted in pure shrink-wool, with shoulder reinforcements and epaulets. With its authentic fabrication, this sweater has always had a good place in the Le Minor hosiery collections. Rugged, this navy blue men's military sweater will stand up to all the weather and trials of life. With military style having long permeated fashion, it has a style that appeals well beyond its primary function.
Création du pull officier pour homme
Fabriqué pendant plus de 40 ans pour la Marine Nationale française, ce tricot recèle de détails qui sont autant de témoins du savoir-faire textile que Le Minor se bat pour conserver en France. Le mélange entre textile et tricot premièrement : les épaulettes et les renforts d'épaules, en toile antifeu, sont cousus avec des machines à double aiguille, en suivant scrupuleusement la côte du pull. Un coup de main qui ne peut s'acquérir qu'après plusieurs années d'entraînement. Le col du pull est remaillé : c'est à dire que la maille du pull est réouverte par le truchement d'une machine qui comporte plusieurs centaines d'aiguilles, pour rattacher le col au corps en le cousant à l'intérieur même de la maille. Cela garantit une finition nette et une solidité à toute épreuve. Ce dernier savoir-faire, rare et précieux, désormais réservé à l'industrie du luxe (tant les coûts de formation et les temps d'exécution sont importants) est aujourd'hui encore perpétué chez Le Minor.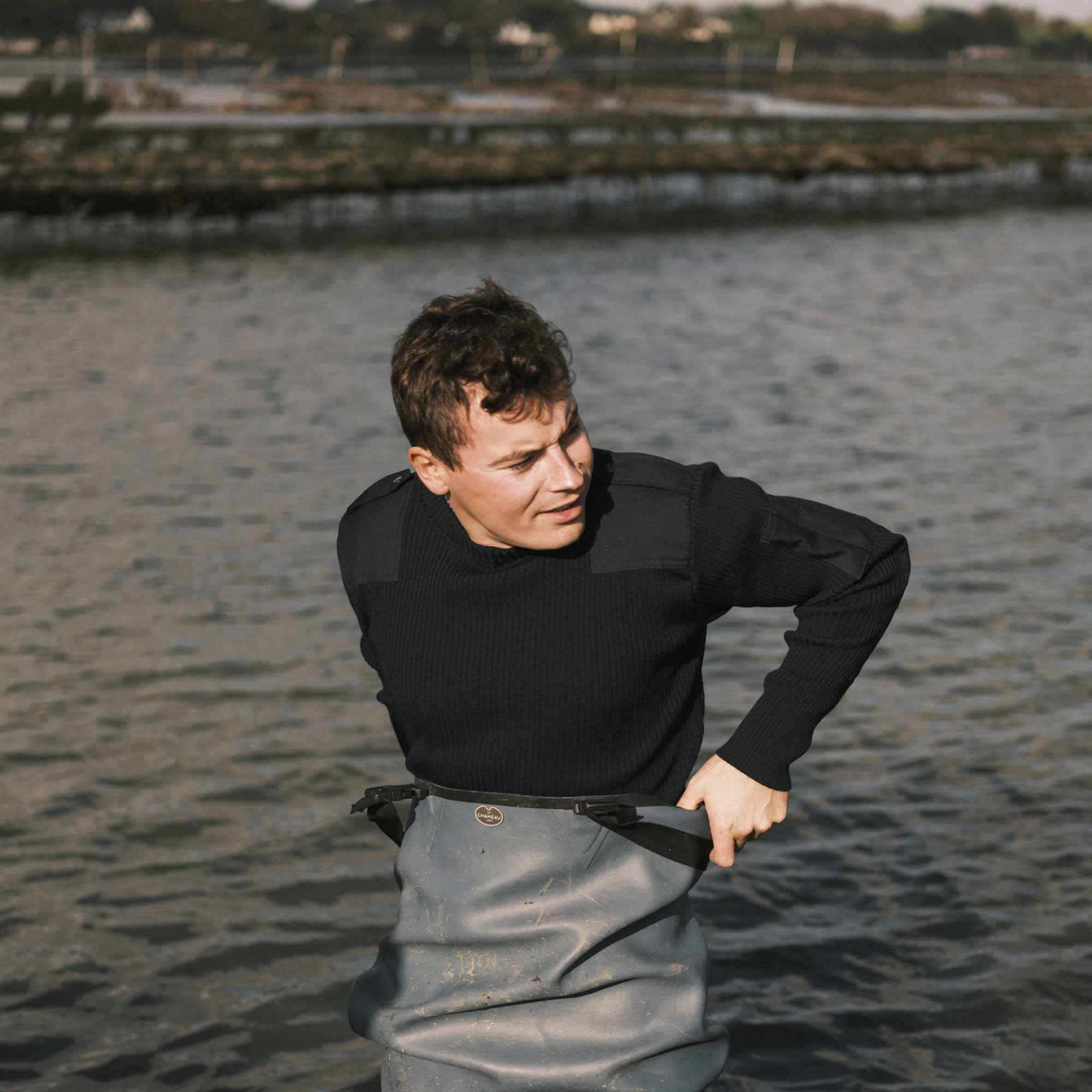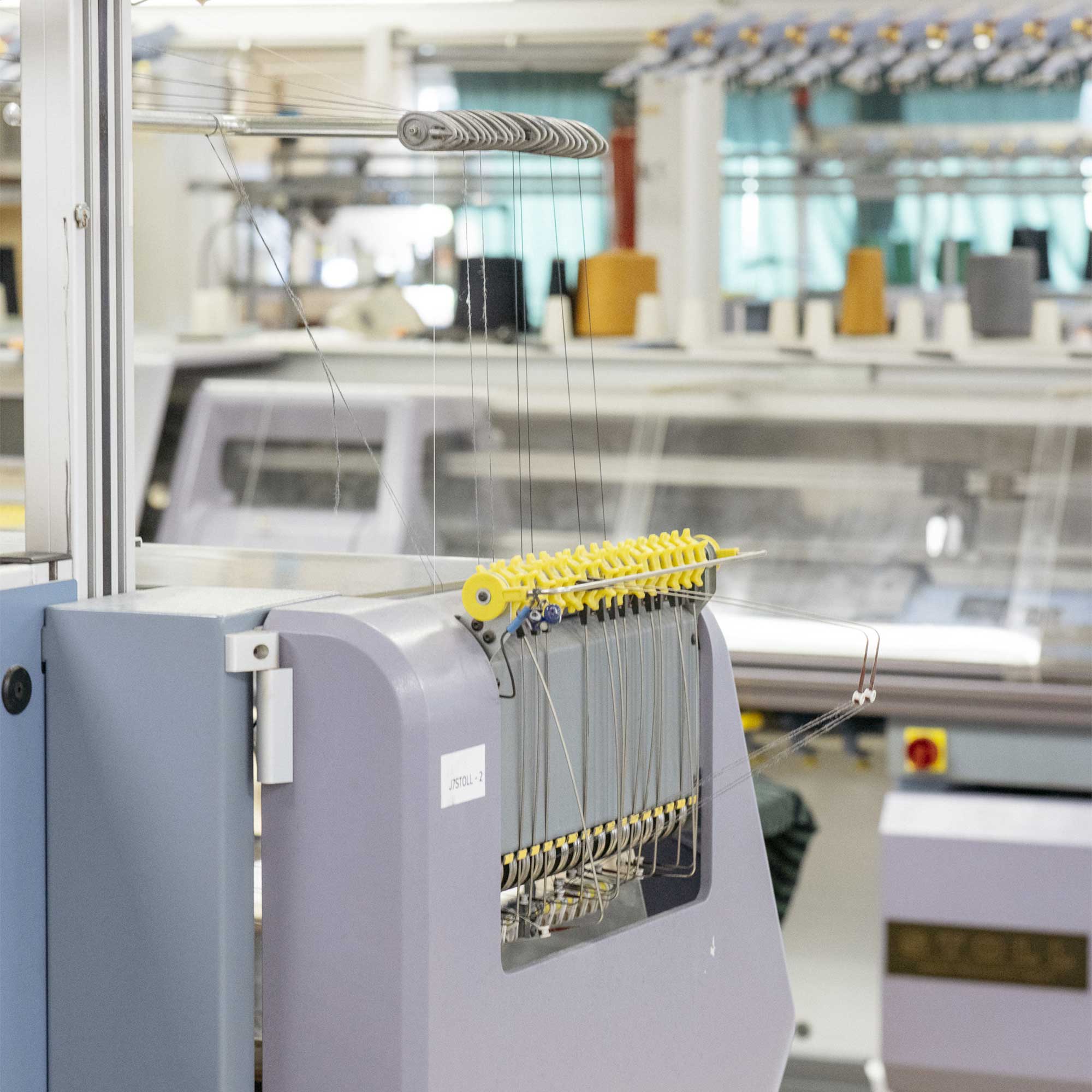 À propos de notre pull officier
Ce modèle authentique de pull pour homme, issu de l'uniforme des officiers de marine, est un concentré d'histoire, et un vêtement de travail résistant. Ses détails techniques (renforts épaules, épaulettes, porte-badge, poche-stylo) permettent de structurer ce pull, et rappelle les conditions difficiles auxquelles il doit originellement faire face. Classique du vestiaire homme par Le Minor, il s'intègre tout à fait dans une tenue quotidienne. On l'aime pour sa structure et ses détails techniques, mais aussi pour sa robustesse à toute épreuve et sa chaleur.
Rapide, conforme, et d'excellente qualité !
Excellente qualité
Ravi de mon achat. Je retrouve le pull que la marine m'avait fourni a l'époque de mes classes, mais en encore plus belle qualité (ça n'étais pas un le Minor). J'ai pris du XL sur vos conseils et cela taille parfaitement (1m85, 75kg). Je le porte déjà tous les jours. Merci à vos équipes pour leur engagement et leur savoir faire, désormais introuvable ailleurs.C'est mon premier achat, mais surement pas le dernier. Bonne continuation.
Très bonne qualité
Le pull a été envoyé avec grand soin et est arrivé conformément aux indications lors de la commande.
Il semble être de très bonne qualité et je n'ai que peu de doutes sur ses capacités à résister à l'épreuve du temps tout en gardant son apparence.
Marin officier
Ce pull matin officier a une maille agréable lourde et à toute épreuve, solide, et classe je le conseille
Top
Très beau pull , très beau bleu marine