Men's Newport sweater - 195,00 €
Men's sweater made in France
Here, our ribbed navy sweater, which looks like a cross between our classic navy sweater and our officer's sweater, can claim to be one of the most emblematic sweater references of our house, and even of the men's wardrobe. Made of pure virgin wool, dry, it has the same solidity as its ancestors. It will not disappoint and will ensure optimal comfort thanks to its ribbed hemline present to tighten the waist and allow the body to "blouser" by contrast.
Origin of our Newport sweater
This ribbed navy sweater, with its button placket on the shoulder, comes straight out of one of our oldest catalogs. At Le Minor, we know that fashion is an eternal restart. That's why we chose to reissue this modernized version of our sailor sweater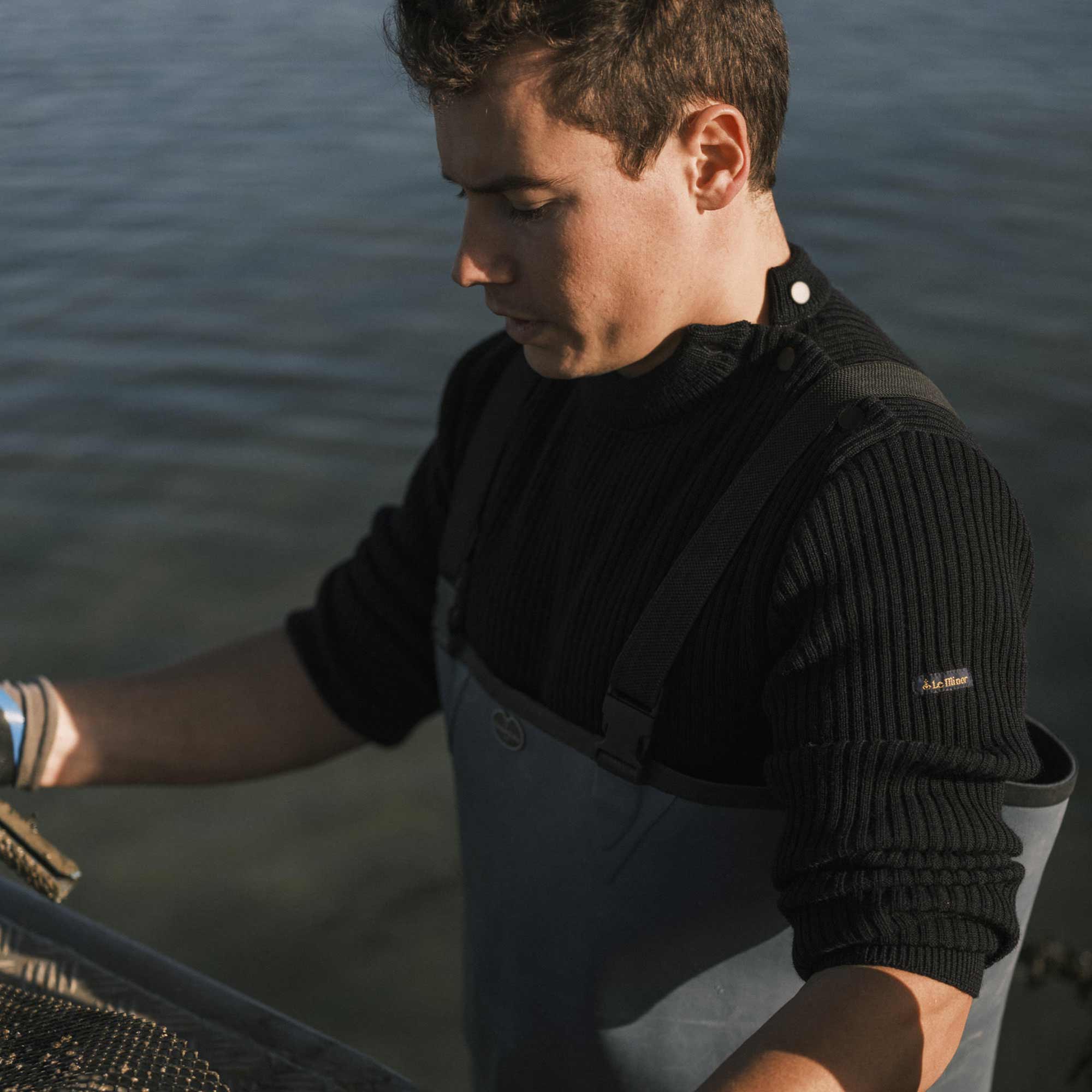 Découvrez nos intemporels
Chouette tricot!
Belle fabrication de qualité, ce pull Newport est très agréable à porter et son aspect est cool. Je renoue avec le pull marin.
très jolie pull
merci pour ce pull de qualité fonctionnel et confortable
Excellent!
J'ai déjà un pull officier. J'adore les pull marins avec boutons: confort et esthétique. Le Newport est parfait. Très classe, confortable et chaud.
Il me manque le camionneur.
Bravo pour la qualité. De superbes produits qui durent.
Un vrai coup de cœur !!!
Très beau pull, belle coupe….classe et sport juste comme il faut.
Merci