Semaphore Red Ribbed Hat 100% Merino Wool - 55,00 €
OUR ribbed hat
The "Newfoundland" collection is a tribute to the marine world, while the Red Semaphore ribbed cap brings us back to the red color of the famous pompom worn by the sailors of the French Navy. Historically, touching a sailor's red pompom gave you 24 hours of luck. On the condition that you touch it with your left index finger and that you are not seen! Dare to match it with our 100% Virgin Wool Jacket, it will perfectly match this ribbed cap.
Creation of the ribbed hat
Made of 100% pure merino wool, a wool renowned for its comfort and thermoregulation qualities. It is carefully made by our seamstresses in our workshop in Morbihan. A responsible, sustainable and fully Made In France fashion accessory.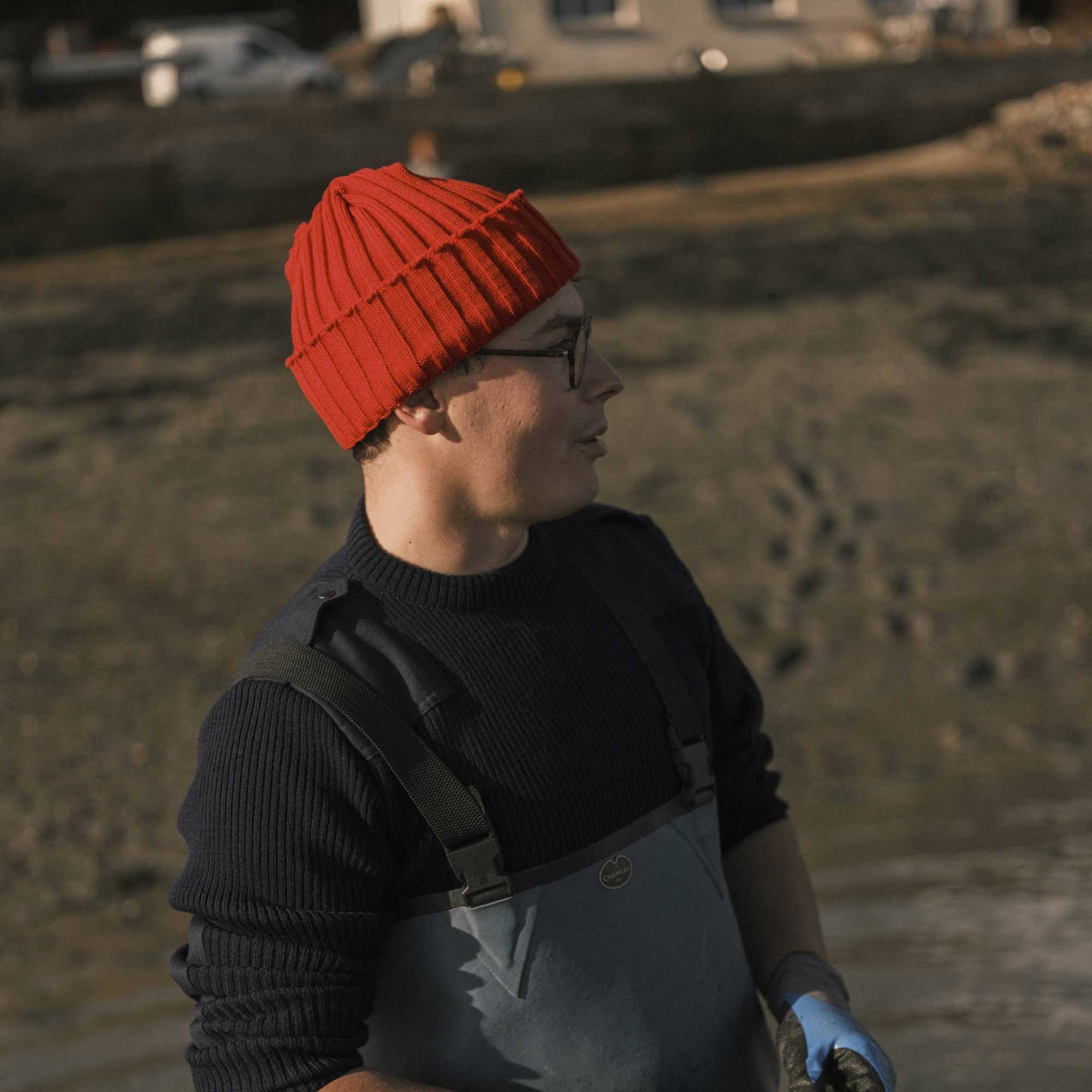 Superbe bonnet en laine! Un classique de très bonne facture.
Bath
Il est très rouge et très beau, comme l'automne d'une vie à croquer des pommes.
Bon maintien à la tête, le bonnet est doux et agréable à porter.