Pastel orange socks - $32.00 USD
Orange socks
Enhance your look with these pastel orange socks. To complete our new collection we have worked with the Broussaud workshop, in Haute Vienne, to guarantee you a 100% made in France accessory. Between innovation and solidity, they have imitated our merino fleece with a quilted thread that brings comfort and softness inside the sock.
Socks made in France
For its new spring collection, Le Minor declines its classics in pastel tones. Find our merino wool sailor sweater in the same orange.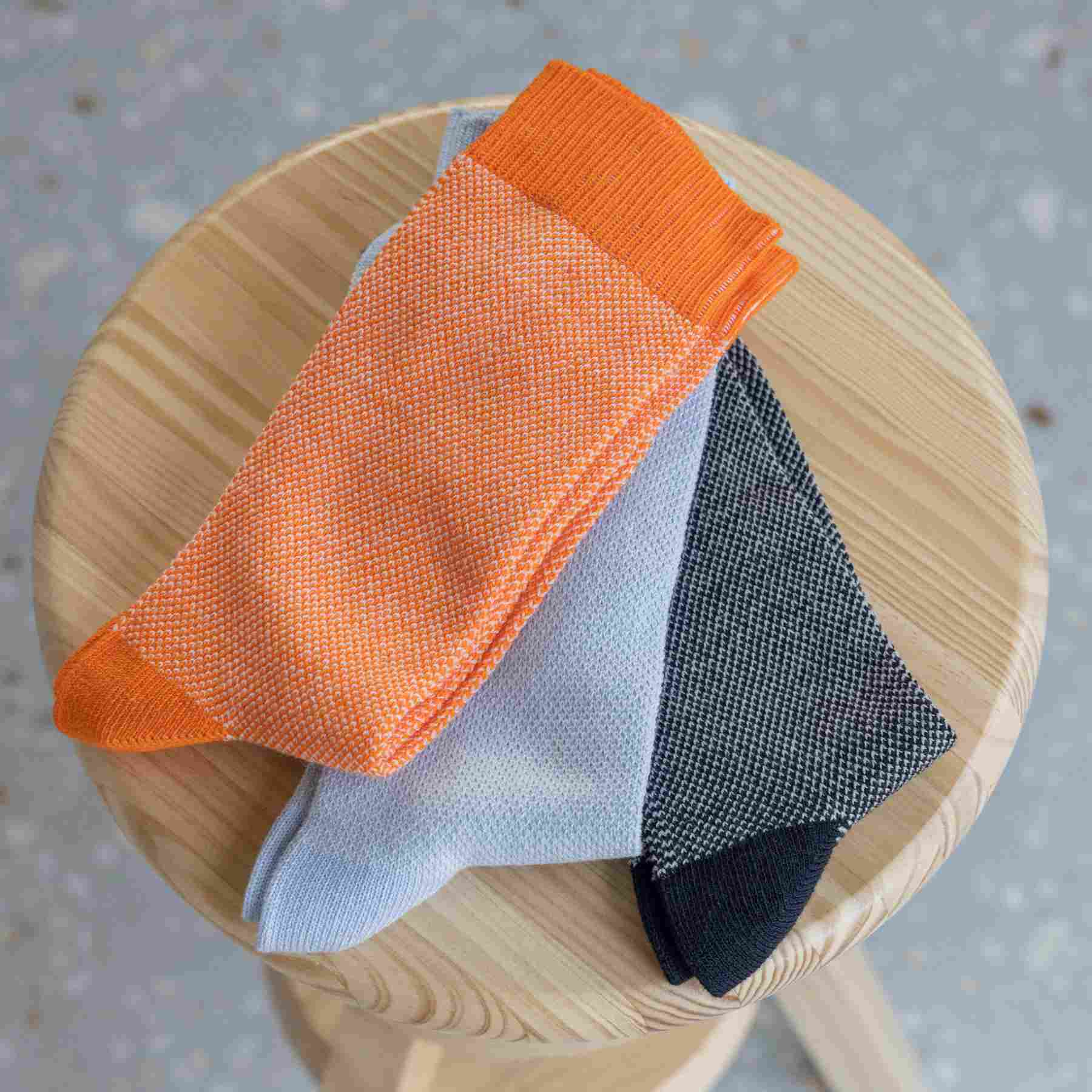 Chaud la chaussette
Qualité couleur matière parfait
Qualité et couleur
De la couleur à la qualité, il n'y a qu'un pas et vous l'avez franchi.Bravo.