Navy Red Semaphore Cap - 55,00 €
OUR genuine navy cap
A real ally for this winter, this merino wool Navy cap will charm you with its comfort and softness. Its semaphore red color undoubtedly reminds the pompom, which sits on top of the famous sailor berets of the National Navy, also called "bachi". For a total traditional marine look, you can associate this superb Le Minor accessory with our Blaser Marine in Virgin Wool.
Creation of the genuine French Navy cap
Our real commando cap of the French Navy is made by us in Guidel, in Morbihan. Its composition in merino wool, guarantees to this cap an unequalled superior quality. It will accompany you throughout the winter, to protect you from the cold.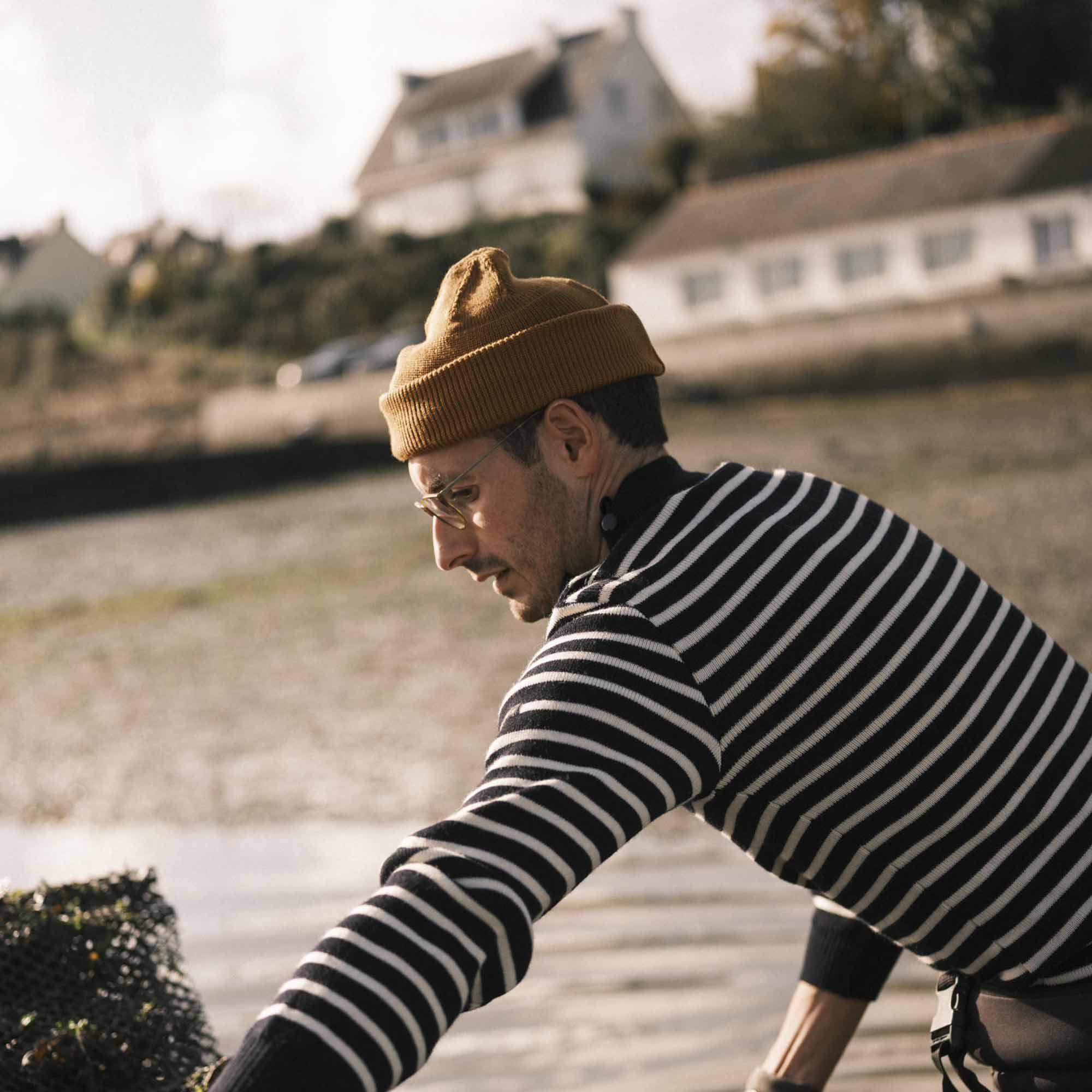 Confirme à mes attentes
Parfait bonne qualité et esthetique
bonnet parfait !
Un vrais plaisir à la réception de ma commande ! ;
Bonnet rouge
Bien différent de réalisation, de qualité et plus pimpant, les autres sont « bonnet blanc & blanc bonnet »
Picasso disait quand je n'ai pas de bleu je mets du rouge et bien moi il n'y avait plus de noir en stock alors j'ai pris un rouge comme Cousteau
👌🏽parfait 👌🏽
Qualité, forme, couleur, tout est impeccable! Le vrai bonnet!