Revisited ecru/blue sailor hat with red stripe for women - 69,00 €
OUR marinière for women
A true emblem of France, Le Minor revisits its great classics by taking inspiration from its classic marinière. Updated by our team, this ecru/blue striped sailor has a straight cut for a more modern look. The slits on the sides, and the red stripe surrounded by other blue stripes, add a touch of originality to our 100% cotton sailor. Its straight cut and its 100% cotton composition, will guarantee you a great comfort, and a greater amplitude of all your movements. This piece will match perfectly with all your outfits. Worn next to the skin with jeans in spring, or under a wool sweater in winter, our Le Minor straight cut sailor will follow you all year long!
Creation of our sailor's jacket for women
Cette marinière écrue coupe droite a été confectionné dans notre authentique atelier du Morbihan. Le coton utilisé pour cette marinière made in France, est filé dans les Vosges, teint dans les Pyrénées, et tricoté en jersey dans nos ateliers de Guidel (Morbihan) sur des machines circulaires des années 60, avant d'être coupé et cousu par nos couturières. Le coton connu pour ses qualités douces, vous garantira un porté tout en confort.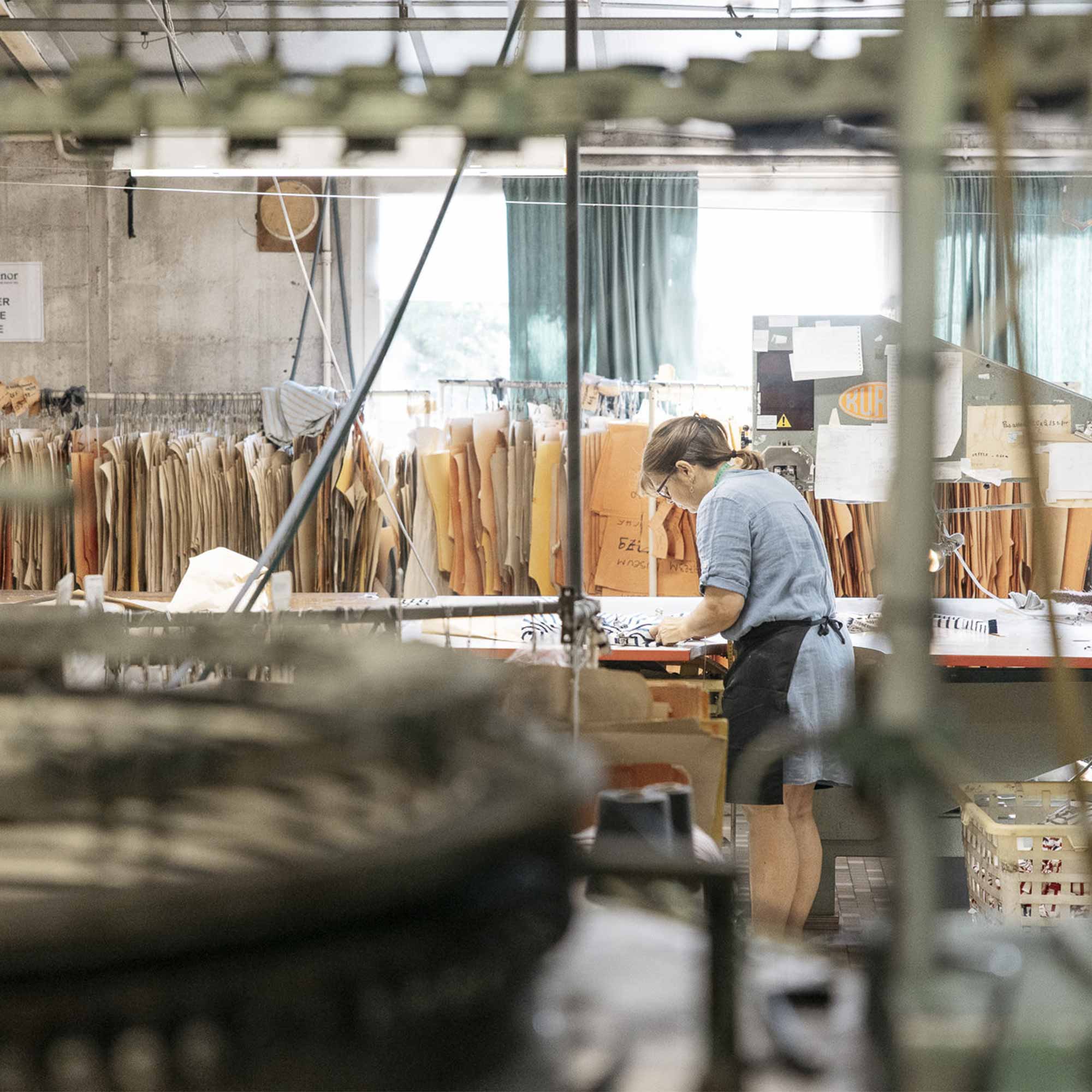 Une marinière magnifique, qui taille bien, et de grande qualité ! L'envoi a été rapide et j'en suis ravie, il est parfait pour le printemps !
Qu'elle est belle cette marinière avec sa rayure rouge qui tranche sur l écru brut et le marine, très sportswear chic !!! Très belle qualité. Coton un peu plus épais que du tee shirt (donc on ne voit pas à travers), mais pas raide. Pas trop longue, elle tombe bien (j ai pris M pour 1m63, 47 kg). Merci pour les renseignements téléphoniques (taille, couleur) et le petit mot manuscrit dans le colis !
Rien à dire, excellent produit !
Les coupes sont droites donc assez ajustées sur le corps. Il est donc préférable de prendre la taille exacte.
Très belle qualité de coton et ce modèle avec rayure rouge est très réussi.