Women's navy/ecru sailor shirt - 72,00 €
OUR sailor for women
This feminine navy blue Breton shirt with ecru stripes is a timeless piece. It is one of those sailors inspired by our history, between art and workwear, that we continue to design and sublimate, season after season. The straight cut contributes to the timelessness of this piece.
Creation of our marinière for women
Navy blue sailor shirt with ecru stripes, made of 100% carded cotton spun in France. All the steps of the making of this sailor's jacket were realized in our workshops: knitting of the fabric; cutting in shape of the pieces of the garment; confection. The spinning and the dyeing of the cotton were respectively realized in the Vosges and in the Pyrenees. Only one step of transformation of the yarn into garments is not carried out in our workshops: the stabilization of the fabric, otherwise called Calendering, which is carried out in a partner workshop in Troyes or Roanne.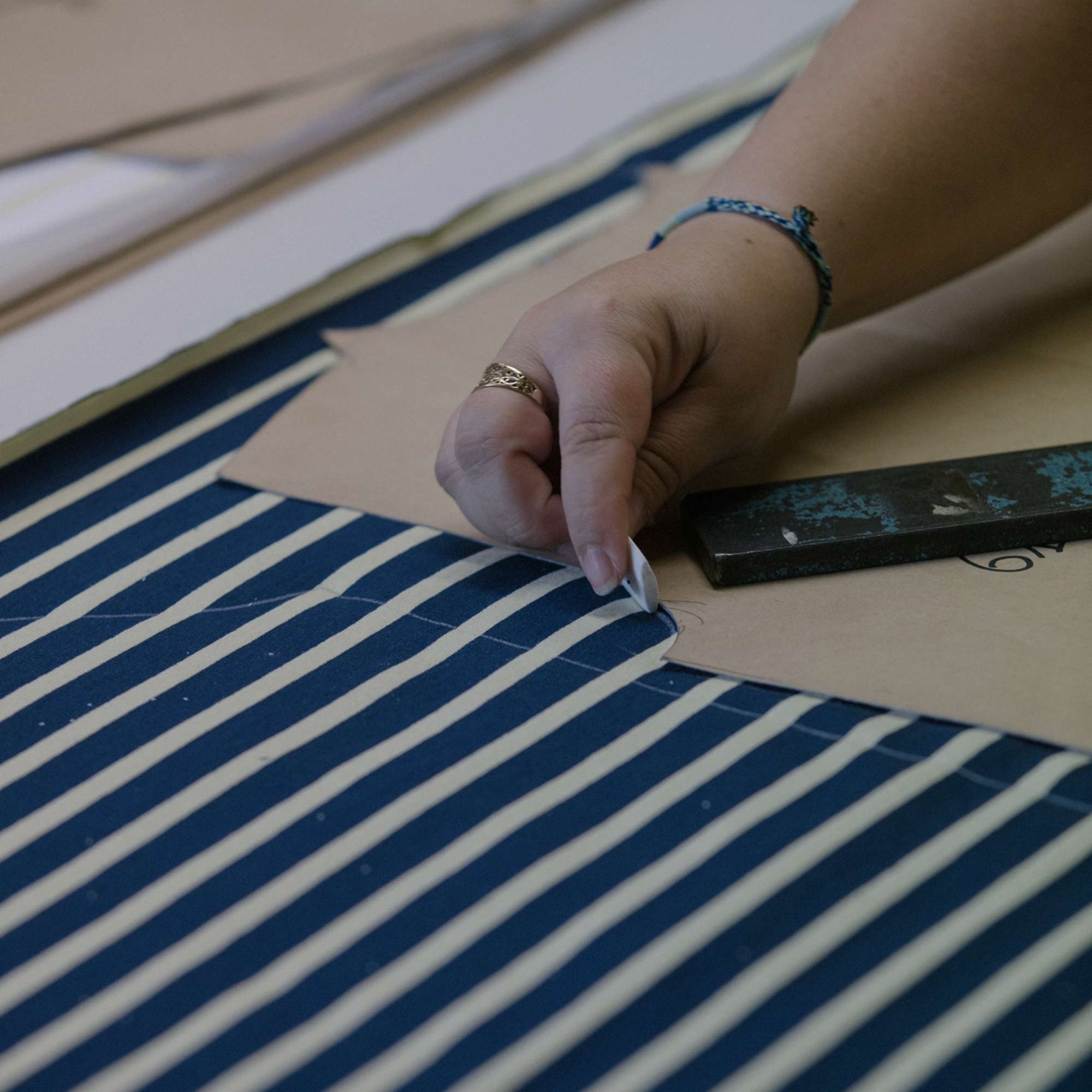 L'article correspond exactement à l'idée que je m'en faisais.
Livraison parfaite.
Très contente