Men's 1964 Sweater - $234.00 USD
Our navy sweater for men
The 1964 sweater with its English rib, its collar and its button placket is a variation of our new "Newport" sweater, which brings back to the catalog our historical model of navy sweater with rib. This version of the navy sweater "with text" is a tribute to our century-old knitting know-how.
The history of our 1964 sweater
The 1964 sweater is a variation of our ribbed sailor sweater, a historical model long absent from our catalog. This variation recalls a year, synonymous with drama and rebirth for our workshop.
1964 is the date of a dramatic fire that almost saw our workshop perish permanently, had it not been for the tenacity of Mrs. Juliette Corlay, the owner at the time. "It was a folly to start again; I tried in spite of everything" she said later in an interview.
1964 was also the first victory of Eric Tabarly. Her father, Guy Tabarly was one of our wool suppliers: he was one of those who supported Mrs. Corlay in the revival of her workshop. It is also him who had asked for a sweater for his son. A sweater that would make the front page of Paris Match the same year.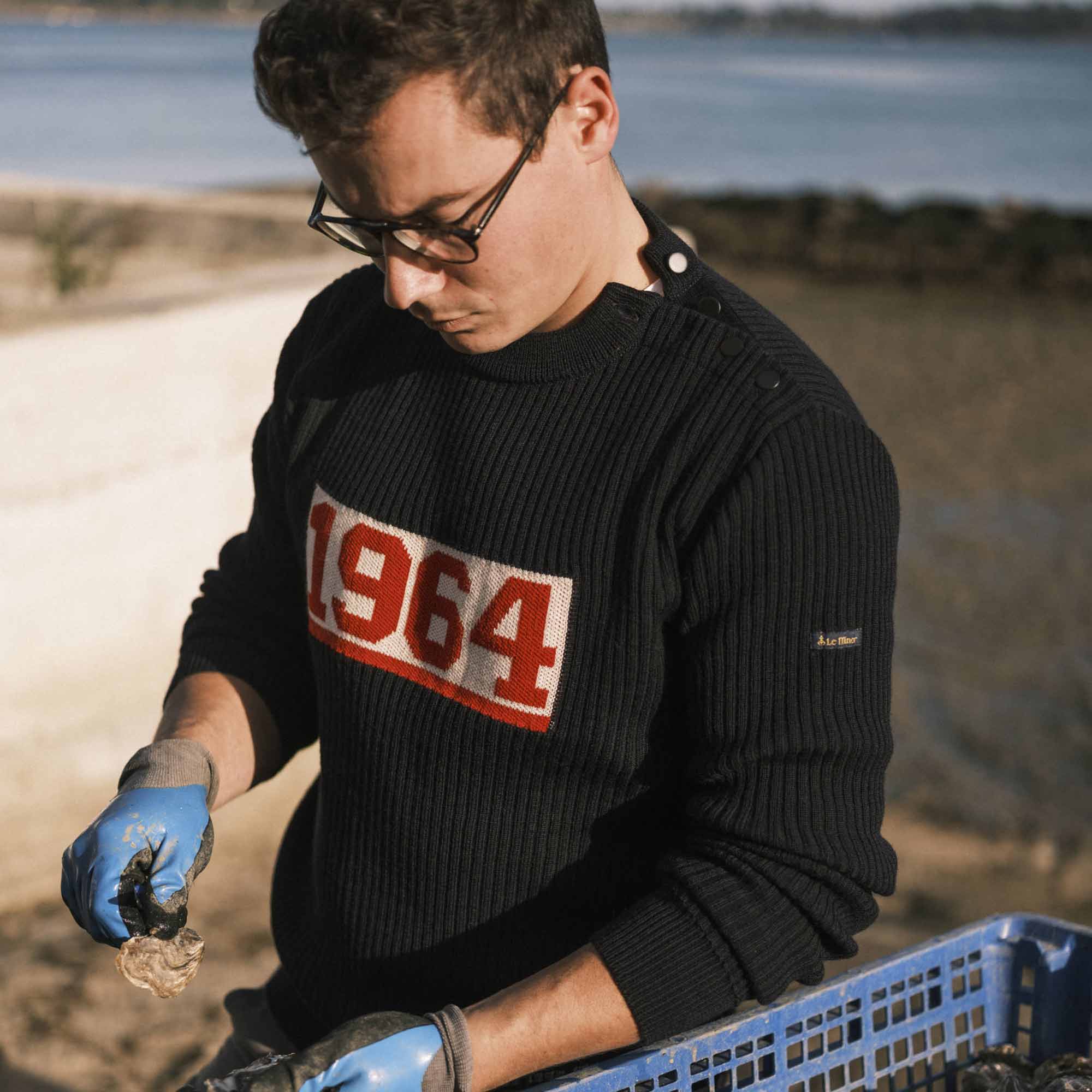 Découvrez nos intemporels
1964 c'est parfait
Mille neuf cent soixante-quatre est mon année de naissance, ce qui rend le pull encore plus spécial !
Pull magnifique
Vêtement de grande qualité, très bien fini, et très seyant!