Men's Breton Fisherman Jumper - 215,00 €
OUR Breton fisherman sweater
With this re-edition of a set of knits made for a model in the 90s, Le Minor wanted to pay tribute to its first customers, the Breton fishermen. The result is a men's sailor sweater made of pure virgin wool in a thick anthracite knit, deliberately rustic. In addition to the play of stitches on the top of the sweater, the colored details bring more relief to this traditional fisherman sweater: the edging on the wrist, the button placket and the inside of the collar, contrasted. This is what makes this woolen model rustic and elegant at the same time.
Création de notre pull marin de pêcheur Breton
Ce pull de marins pêcheurs gris anthracite a été entièrement confectionné dans l'usine morbihannaise de Le Minor. Tricoté en maille épaisse, ce pullover de marin pêcheur pour homme garantit chaleur et solidité grâce à sa maille resserrée et ses finitions haut de gamme. Le col est remaillé : cette technique de couture de la laine, réservée à l'industrie du luxe, est un savoir-faire devenu très rare en France. Cela assure une solidité notable, en plus d'une très belle finition. Un vrai pullover de marin pêcheur breton, 100% laine anthracite à l'élégance rustique, typique des produits Le Minor.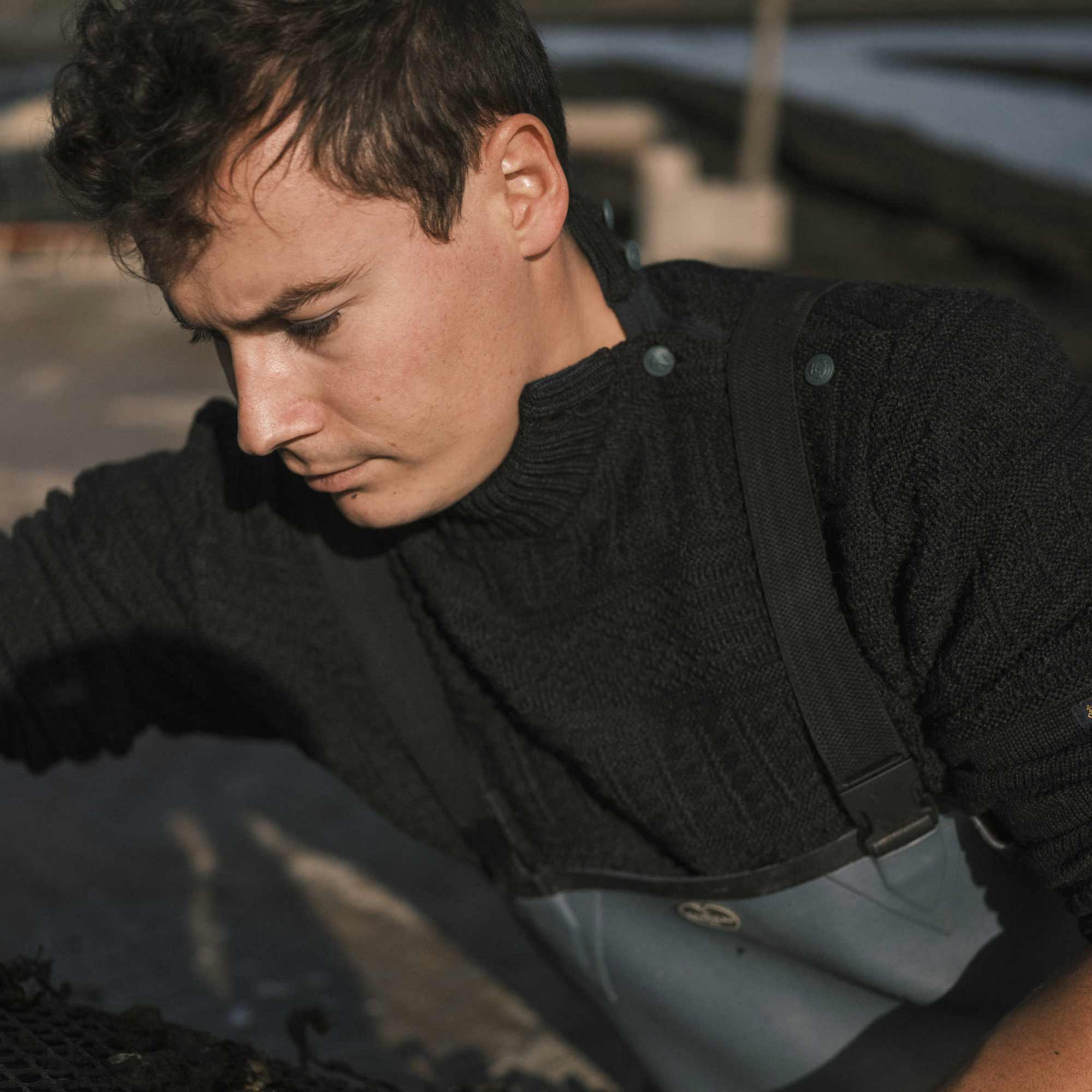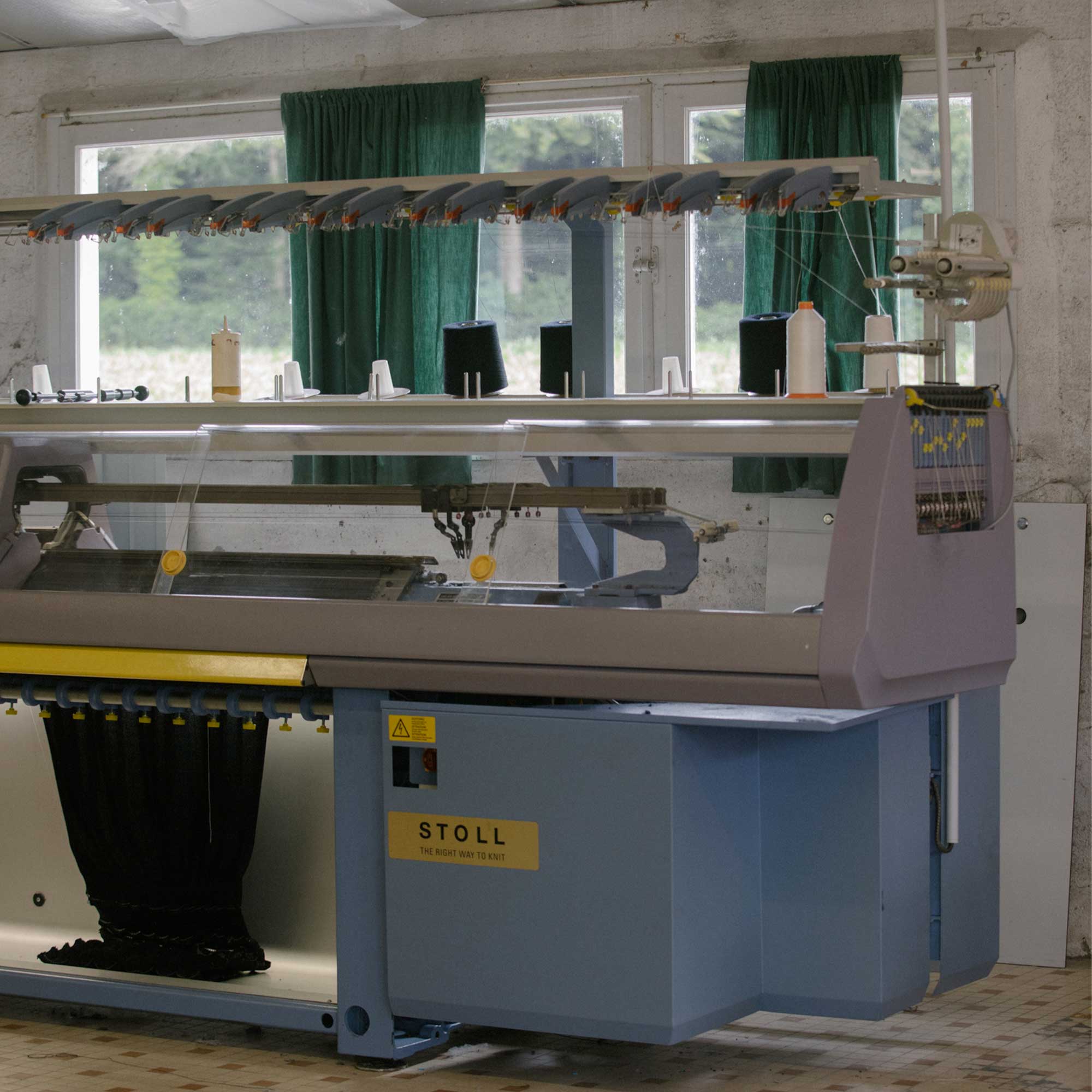 Histoire du pull marin
Dans une pure laine vierge, tricoté en maille épaisse, le col remaillé et la patte de boutonnage de ce vrai pull marin anthracite rappelle les terre-neuvas et les marins des îles Shetland, rompu à la navigation en conditions difficiles. Ramené dans la vie de tous les jours, ce tricot de marin breton fait de celui qui le porte un aventurier des temps modernes, qui avance dans la vie plein d'assurance et de volonté. Ce pull pour homme deviendra un intemporel de votre dressing. Il est idéal pour les journées froides d'hiver.
Découvrez nos intemporels
Bravo
Très beau pull, très agréable à porter. Souple doux et chaud.
Superbe,j'adore.
Superbe, j'adore comme toutes les réalisations dont j'ai fais l'acquisition auprès de votre société.Un must dont honnêtement, je me lasse guère.Vous écrivez l'histoire et en toute modestie je la porte chaudement !
Très beau pull
Impeccable, de belle qualité, totalement conforme à mes attentes
Beau pull bien épais on sent le travail bien réalisé, tien bien chaud
Pour pêcher et pas que
Ce pull est vmt costaud, lourd, on sent le travail derrière ce tricot, il fait froid vous pourrez le sortir sans soucis, encore une fois la qualité supérieur