Rachel's Navy inspired sailor shirt for women - 105,00 €
OUR marinière for women
This rachel knit sailor shirt is a feminized version of the regulation navy sailor that Le Minor made for many years for "la Royale" in addition to the officers, non-commissioned officers and submariners sweaters. This striped shirt is based on the "design" of the official French Navy sailor's shirt, that is to say the set of stripes whose measures were decreed 163 years ago. However, we wanted to offer a more modern version, with long sleeves (as opposed to the 7/8th sleeves of the sailor uniform), as for our classic sailor shirts. This marinière, made in our workshops in Guidel and Quimper, has been designed to modernize the French marinière par excellence, with an emphasis on fit and comfort.
Creation of our women's sailor shirt
The Rachel knit is the result of a knitting process that is almost like weaving. The result is a solid knit, known as unbreakable, and designed as such for the navy which required a robust fabric. The result is a very nice fall, which gives it a good place in Le Minor garments, which always pay close attention to the hand. The knit fabric still retains its suppleness, and the combed cotton that makes it up brings softness. Note that if we are used to making our own fabric, for this time, we called upon a partner workshop, which maintains in France this know-how of Rachel knitting. The mix between this historical fabric and a modern cut tells a piece of history of Le Minor, the oldest Breton hosiery still in business.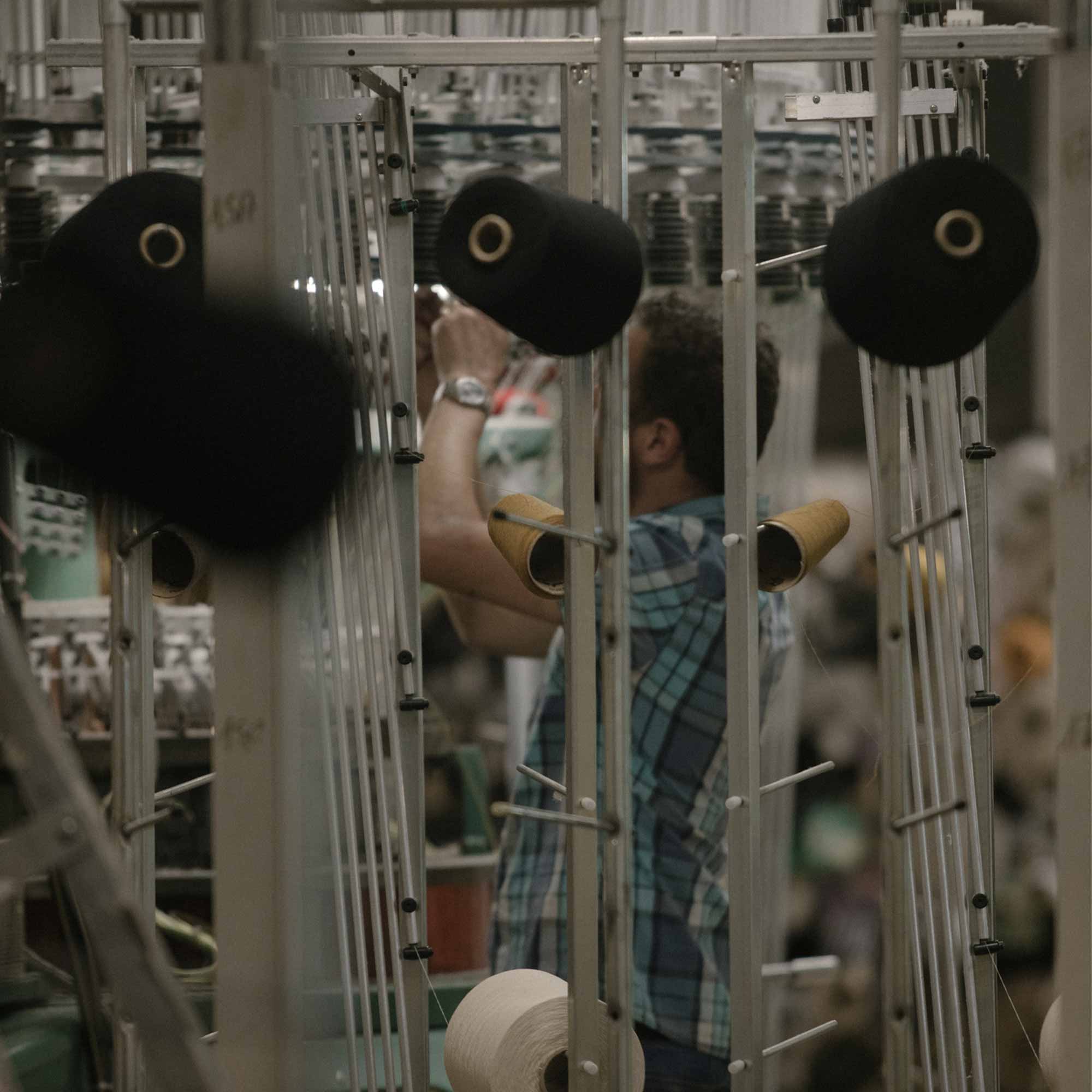 Découvrez nos intemporels
The sailor I was looking for... Incredible quality! And the lovely handwritten postcard included in the package that makes me so happy. I highly recommend this product and this site.
I am impressed with the story told around this sailor.