Rachel's Navy inspired knit sailor hat for women - 90,00 €
OUR marinière for women
This rachel knit sailor is a feminized version of the regulation navy sailor that Le Minor made for many years for "la Royale" in addition to the officers, non-commissioned officers and submariners sweaters. This sailor's shirt is based on the "design" of the official French Navy sailor's shirt, that is to say the set of stripes whose measures were decreed 163 years ago. However, we wanted to offer a more modern version, with long sleeves (as opposed to the 7/8th sleeves of the sailor uniform), as for our classic sailor shirts. This marinière, made in our workshops in Guidel and Quimper, has been designed to modernize the French marinière par excellence, with an emphasis on fit and comfort.
Création de notre marinière pour femme
La maille Rachel résulte d'un procédé de tricotage qui se rapprocherait presque du tissage. Il en résulte une maille solide, réputée indémaillable, et conçue comme tel pour la marine nationale qui exigeait un tissu robuste. Il en résulte un très beau tombé, qui lui donne une bonne place dans les vêtements Le Minor, qui portent toujours une attention prononcée à la main. La maille conserve néanmoins toute sa souplesse, et le coton peigné qui la compose lui apporte de la douceur. Notez que si nous avons l'habitude de fabriquer nous-même notre tissu, pour cette-fois, nous avons fait appel à un atelier partenaire, qui maintient en France ce savoir-faire de tricotage Rachel. Le mélange entre ce tissu historique et une coupe moderne raconte un morceau d'histoire de Le Minor, plus ancienne bonneterie bretonne encore en activité.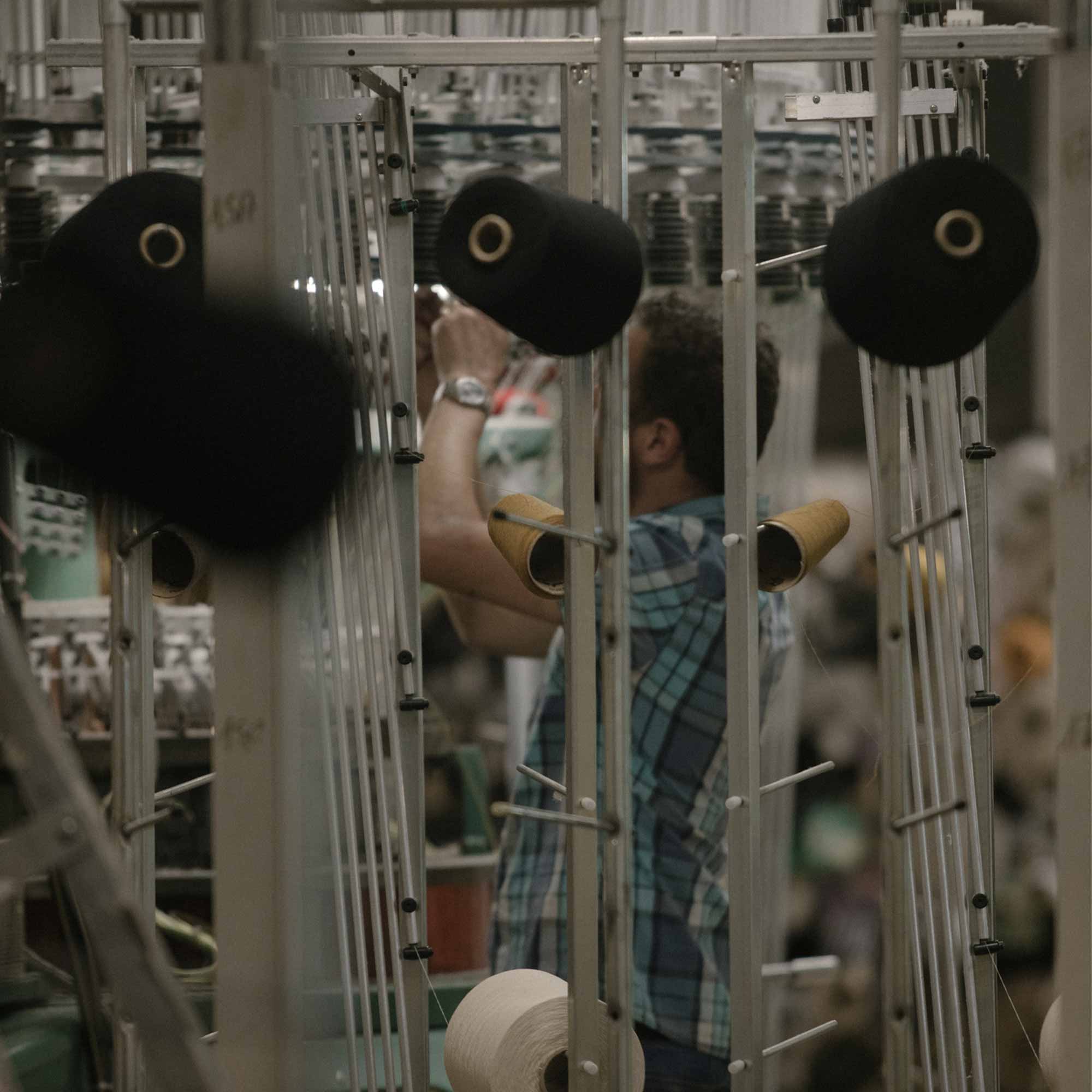 The sailor I was looking for... Incredible quality! And the lovely handwritten postcard included in the package that makes me so happy. I highly recommend this product and this site.
I am impressed with the story told around this sailor.