Men's Navy Blue and White Sailor Shirt - 79,00 €
OUR men's sailor shirt
This navy and white striped boat neck t-shirt is a real emblematic piece of Le Minor. Its composition in 100% cotton makes this basic piece of the men's wardrobe, a comfortable piece that can be worn in all circumstances. All of our Le Minor sailors are made in our local workshop, according to a unique know-how that we pass on from generation to generation.
Creation of our men's sailor shirt
The Breton shirt is the emblematic piece of Le Minor. Made from the thread to the finish in our local workshop in Guidel. The navy blue and white striped marinière is made of 100% cotton. The cotton that makes up our mariners is filé in the Vosges, dyed in the Pyrenees, knitted into jersey in our workshops in Guidel (Morbihan) on circular machines from the 1960s, then cut and sewn in the same place.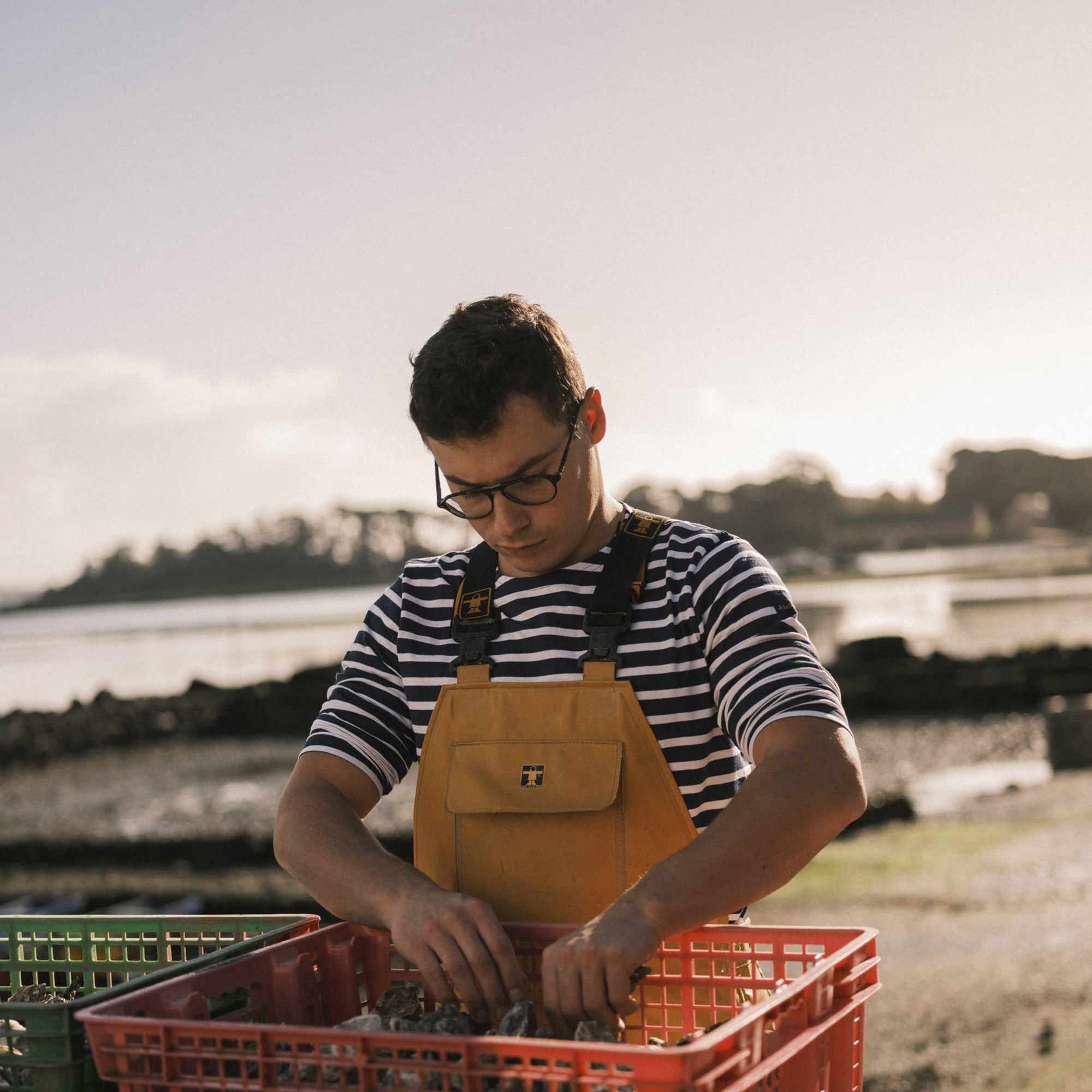 Découvrez nos intemporels
Avis marinière Le Minor
Superbe marinière d'excellente qualité, je pense qu'elle va durer de longues années.
Merci beaucoup
Mailles en vrai tricot, tenue impeccable : c'est la quintessence de la marinière !
Belle finition, très bonne qualité. Vrai son rapide et réception dans un emballage impeccable.
la Marinière est très bien ajustée, la matière est top !!!
le xl est plus réaliste que sur t shirt manches courtes, mais ca va