Men's Classic Sailor Shirt - 79,00 €
OUR marinière for men
Le Minor Marinières Bretonnes are produced in the purest tradition since the 70s. Emblem of a whole region, Le Minor sailors are known worldwide for their resistance to the test of time. The cotton used by Le Minor has two virtues: an ideal insulating power and a particularly comfortable softness. This is why it is 100% used in this basic sailor's shirt for men.
Creation of our men's sailor shirt
This classic Le Minor marinière has been made for generations now in our integrated workshop in Morbihan, by our invaluable seamstresses.The cotton that makes up all our sailors' shirts is spun and dyed in the Vosges and Pyrenees regions of France by French craftsmen before being knitted, cut and assembled in our workshops. This is why our marinières are of undeniable quality.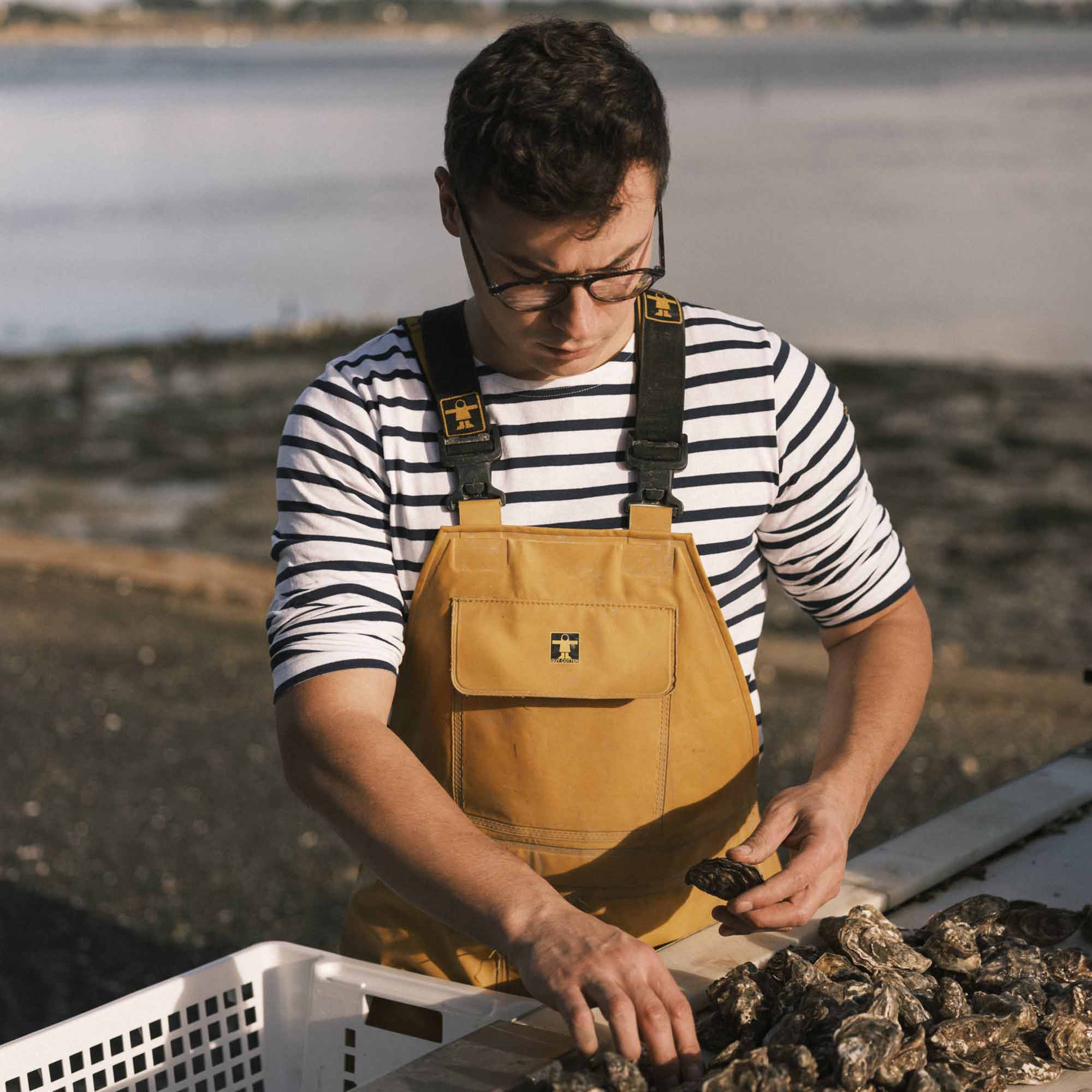 How to wear our men's striped shirt
The classic men's Le Minor sailor's jacket can be easily integrated into your different outfits. It is a real basic of the men's wardrobe, which can be worn in any season and in any circumstances. It can be worn next to the skin, or under a Le Minor wool sweater for extra warmth in winter.
Découvrez nos intemporels
Top, top, top 😊
Marinière top, taille top, service client top
😃
100 % CONFORME A MES ATTENTES. CADEAU DE NOEL POUR MON MARI QUI VOULAIT DEPUIS DES ANNEES UNE MARINIERE PROCHE DE CELLE DE LA MARINE NATIONALE. IL EST RAVI ET MOI AUSSI D'AVOIR ENFIN TROUVE UN FABRICANT DE PRODUITS SIMPLES DE QUALITE. L'ECUSSON AVEC LA MARQUE EST TRES BIEN PLACEE DISCRETE CONTRAIREMENT A D'AUTRES GRANDES MARQUES QUI APPOSENT LEUR MARQUE SUR LE DEVANT. LE GUIDE DE TAILLE EST AU TOP ! BRAVO ET MERCI D'AVOIR FAIT PLAISIR A MON MARI.
C'est un très beau cadeau de Noël! Il fut délivré en temps record.
Rien à dire, excellent produit !