Pastel blue socks - $31.00 USD
Blue socks
To complete our new collection, our pastel colors also decorate the accessories. We called upon the Broussaud workshops for their expertise. We have been working with this partner for more than 10 years because, like us, they are very attentive to the solidity of their pieces. This time, they showed innovation to imitate the curl of our merino fleece. They came to stitch a merino wool thread inside the sock to guarantee you a great softness.
Socks made in France
This pastel blue accessory completes our new spring collection. Discover our sweater in the same color.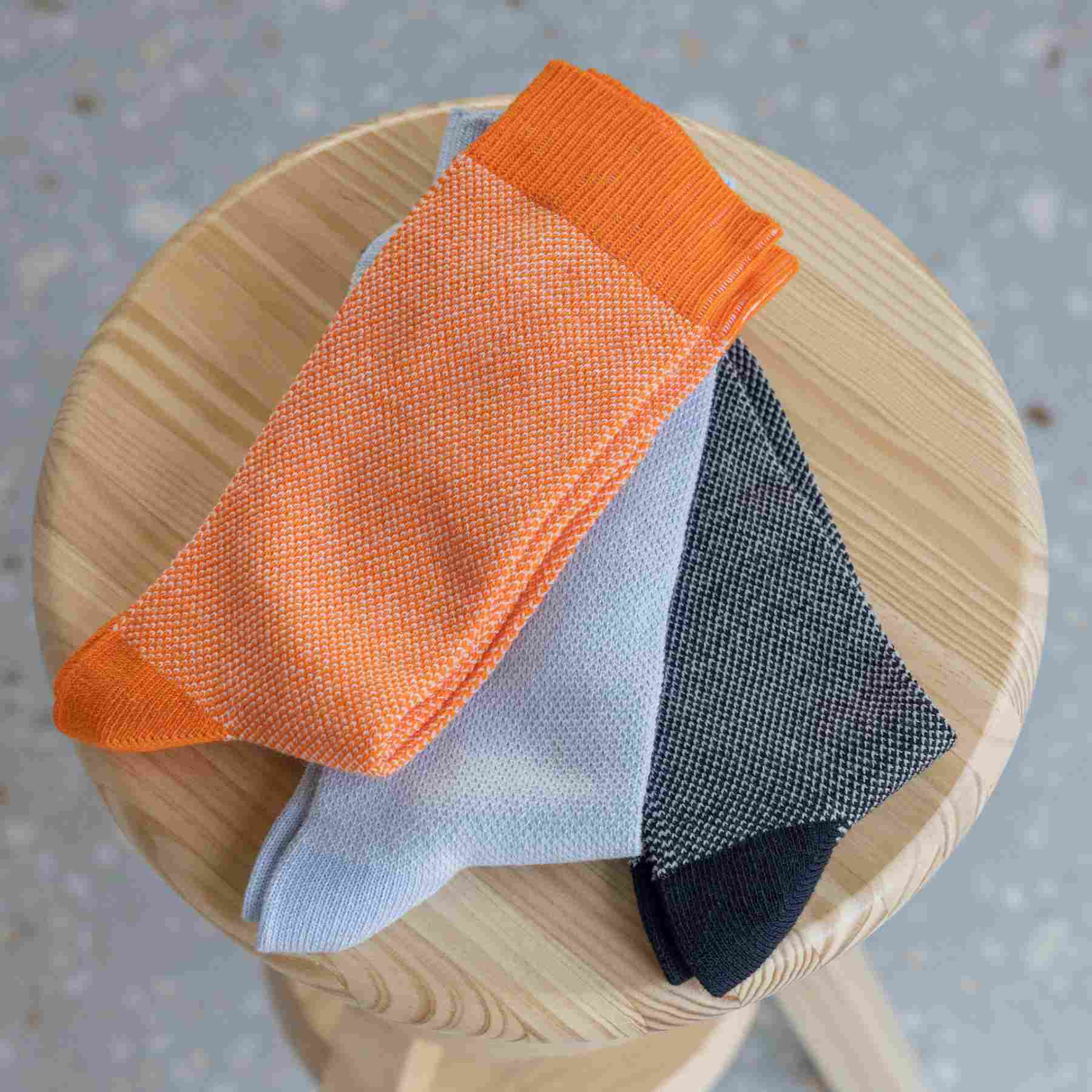 Chaussettes
Bonjour, très jolies chaussettes et très agréables à porter