Le Kabig Le Minor - Women's Navy - $659.00 USD
OUR Kabig Le Minor
A large majority of fashion clothes today are inspired by workwear or military field. The kabig is no exception to the rule. It is first of all a warm and waterproof workwear for the goémoniers, Breton workers specialized in seaweed harvesting: a real symbol of Breton work. Then, little by little, it became popular with tourists and conquered the big cities, especially Paris, until it entered the realm of style and became a real fashion item. At Le Minor, we have always been committed to making the Kabig faithfully to its origin, but adding a touch of modernity, making it very current. Following the very warm welcome you have given it, it will be available again in January.
Création de notre Kabig Le Minor
Le Kabig est confectionné dans un superbe drap de laine marine ou rouge. Pour nous fournir cette étoffe, nous avons renouer une ancienne relation. Tournier était déjà notre fournisseur quand nous produisions le Kabig il y a plus de 40 ans. Fondée en 1865, il s'agit d'une marque historique, dont les savoir-faire se transmettent de génération en génération. ⁠Cette entreprise familiale est un atelier totalement intégré. Une fois le drap de laine arrivé dans nos ateliers intégrés de Bretagne, il est coupé et assemblé à la main, selon des savoir-faire que nous avons réveillés.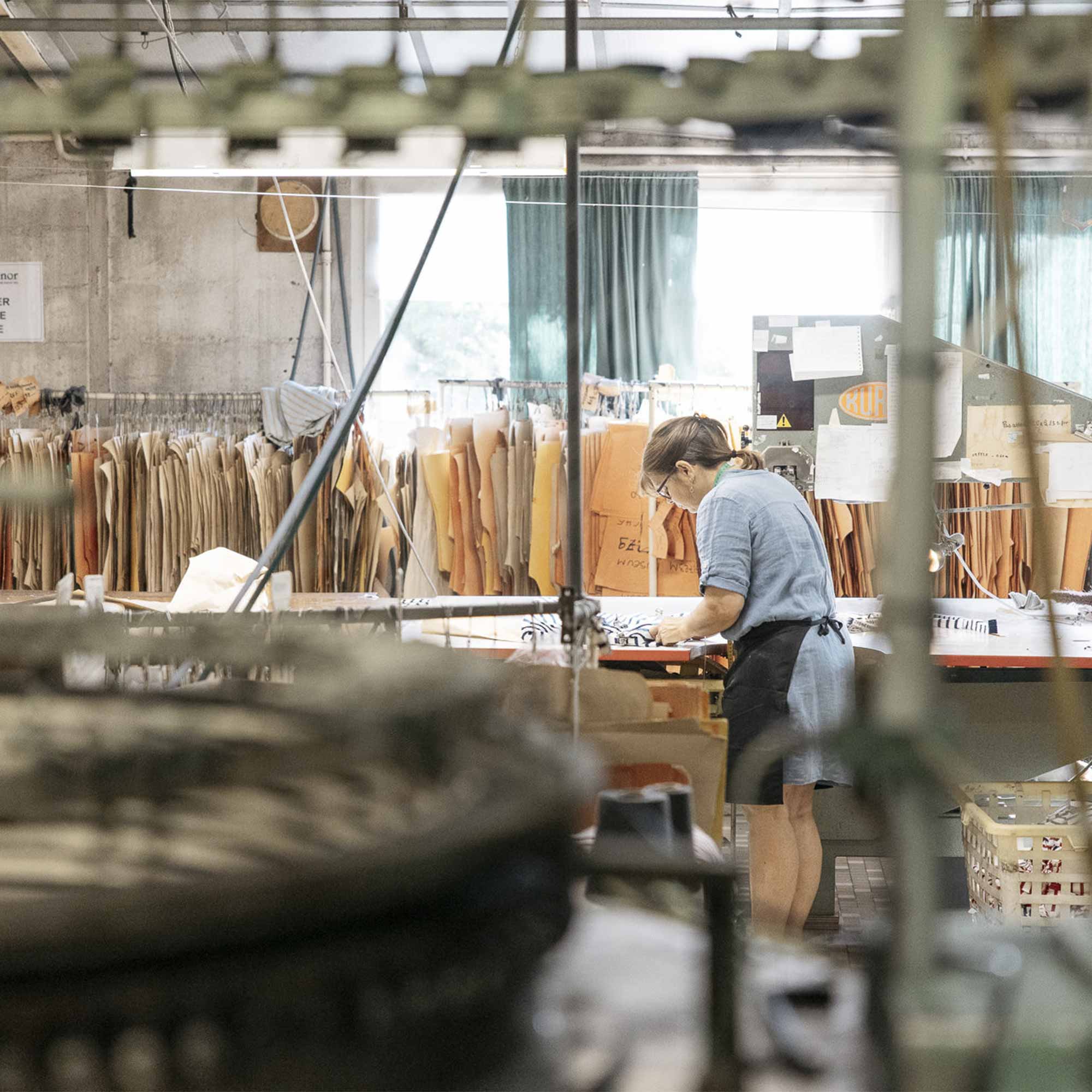 Découvrez nos intemporels
Belle matière, belle manière
Un solide manteau bien cousu. Belle étoffe très serrée. Mis une fois sous une pluie battante. Au sec dessous. Merci de cette qualité !
Très beau vêtement .
Je ne regrette pas mon achat même si le prix m'a fait hésiter.
Des détails très soignés et une coupe qui modernise ce classique: bonne longueur..
Je suis sûre de le porter longtemps .
Merci d'avoir fait renaître le kabig.
Super Kabig
Après avoir tâtonner pour trouver la bonne taille ,je me suis rabattue sur le XS que je n'ai jamais prise auparavant dans mes achats de vestes ou manteaux.Il faut savoir si j'ai bien compris que c'est un taillant mixte donc les tailles ne correspondent pas pour les femmes aux tailles habituelles ........
Maintenant avec le kabig à ma taille je suis très contente de mon achat .
J'apprécie spécialement la double poche pour réchauffer les mains et les deux poches plaquées suffisamment grande pour y mettre téléphone et clés etc....pour se promener sans surcharge.
Le Kabig Le Minor - Marine Pour Femme
Fidèle au pays pagan et au kabig breton depuis 4 générations, nous le portons maintenant loin de la Bretagne sauf l'été en vacances à Kerlouan. Nous apprécions la qualité exceptionnelle de ce vêtement Le Minor . La coupe et la confection sont traditionnelles et modernes à la fois. Bravo pour cette réédition.
Superbe vêtement!
Reçu aujourd'hui le Kabig, qui me va parfaitement, merci pour vos conseils concernant la taille, ce vêtement fait en France est vraiment très beau, et vous pouvez à juste titre, en être fiers! Merci!