Men's Green Wool Sailor Sweater - 165,00 €
OUR sailor sweater in virgin wool
The green sailor sweater for men is an original version of the model produced by Le Minor since 1922. Archival footage from the 70's has been found where this apple green color was already used. Fashion being cyclical, the green version of this true navy sweater is very current again. Even updated with an acidulous color, we can talk about a real Breton sweater. Attention: it is cut close to the body. If you are between 2 sizes, prefer the size above.
Création de notre pull marin en laine vierge
Le vrai pullover de matelot vert pour homme est tricoté à Guidel en Bretagne, de la même manière que les générations précédentes. La matière sélectionnée pour ce pull lui confère une bonne tenue et de la chaleur. En se frottant à des clients exigeants depuis près de 100 ans, Le Minor a pu développer une qualité hors pair. Cet authentique pull marin est donc fait pour durer toute une vie, et être transmis à la génération suivante.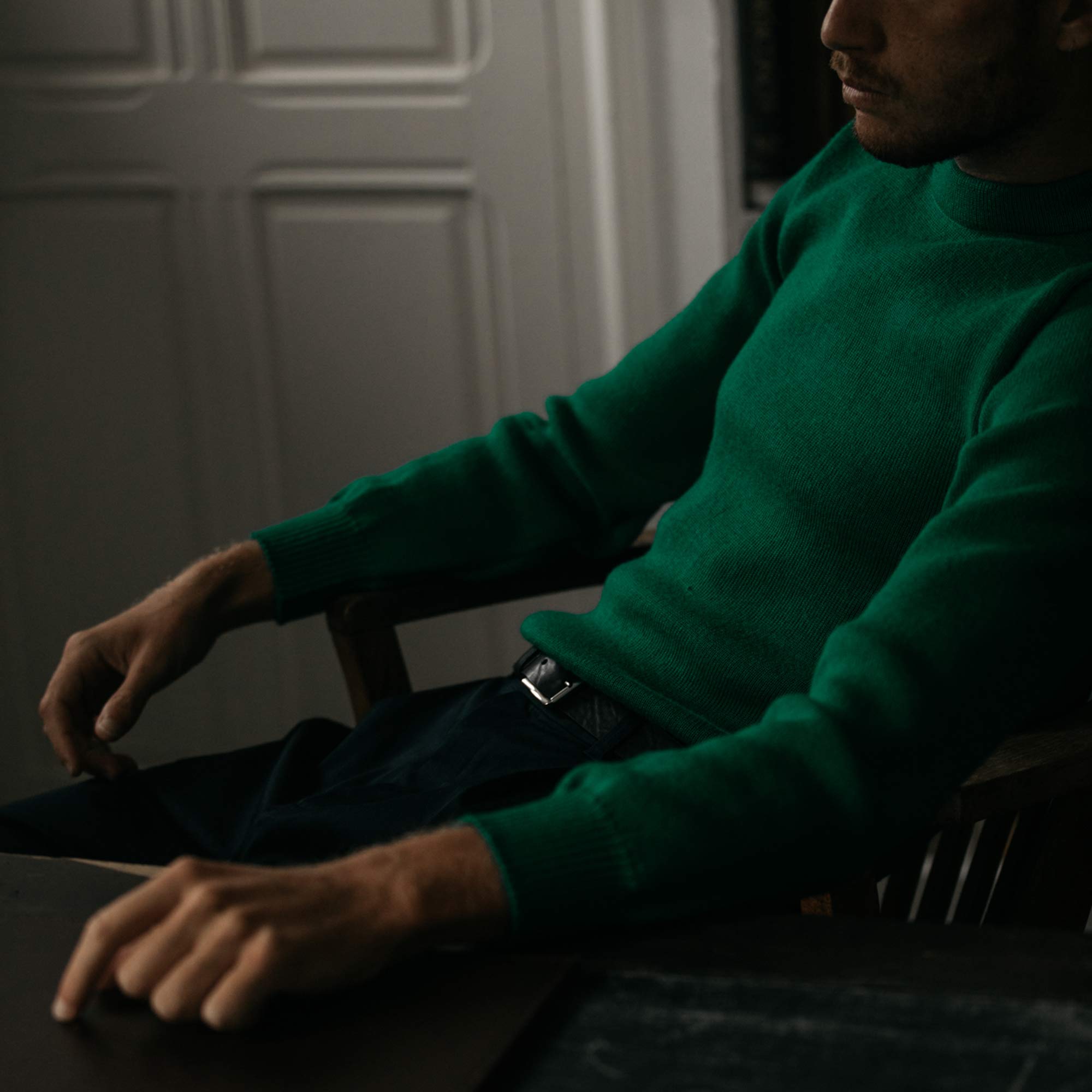 Coupe et qualité au rdv
La couleur verte est très élégante, le tissage serré et la coupe sont vraiment à la hauteur. Parfait!
Le pull de marin ... Mais en vert !
Très beau pull, belle coupe (on peut suivre le guide des taille sans souci) j'attends juste de voir sa tenue dans le temps comme pour le bleu.
Douceur et qualité
Coupe cintrée, très agréable à porter
Très beau pull , parfaitement coupé avec sa belle couleur et grande chaleur .